Wigglesworth Devotional January 3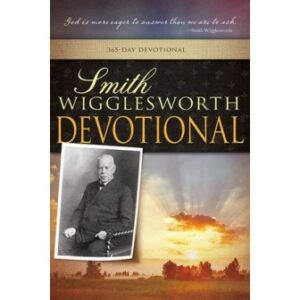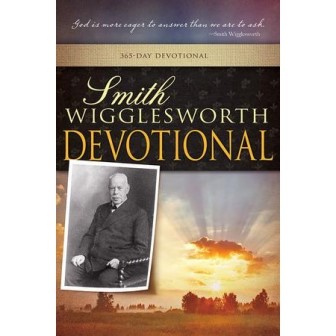 January 3
Above the Ordinary
They chose Stephen, a man full of faith and the Holy Spirit.
—Acts 6:5
Scripture reading: Acts 6:8-15; 7:55-60
God has privileged us in Christ Jesus to live above the ordinary human plane of life. Those who want to be ordinary and live on a lower plane can do so, but as for me, I will not. The same anointing, the same zeal, the same Holy Spirit power is at our command as it was at the command of Stephen and the apostles. We have the same God that Abraham and Elijah had, and we do not need to lag behind in receiving any gift or grace. We may not possess all the gifts as abiding gifts, but as we are full of the Holy Spirit and divine anointing, it is possible, when there is a need, for God to make evident every gift of the Spirit through us as He may choose.
Stephen, an ordinary man, became extraordinary under the Holy Spirit's anointing until, in many ways, he stands supreme among the apostles. "And Stephen, full of faith and power, did great wonders and signs among the people" (Acts 6:8). As we go deeper in God, He enlarges our capacity for understanding and places before us a wide-open door. It is not surprising that this man chosen to serve tables was later called to a higher plane.
You may ask, "What do you mean? Did he stop taking care of his responsibilities?" No, but he was lost in the power of God. He lost sight of everything in the natural and steadfastly fixed his gaze on Jesus, "the author and finisher of our faith" (Heb. 12:2), until he was transformed into a shining light in the kingdom of God. May we be awakened to believe His Word and to understand the mind of the Spirit, for there is an inner place of purity where we can see God. Stephen was an ordinary person, but he was in the place where God could move him so that he, in turn, could affect those around him. He began in a humble place and ended in a blaze of glory. Dare to believe Christ.
Thought for today:
Chosen for menial service, Stephen became mighty for God.
Excerpted from Smith Wigglesworth Devotional by Smith Wigglesworth, © 1999 by Whitaker House. Published by Whitaker House, New Kensington, PA. Used with permission. All rights reserved. www.whitakerhouse.com.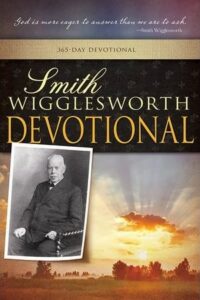 Smith Wigglesworth Devotional: 365 Day Devotional
By Whitaker House
Smith Wigglesworth was a man who took God at his word, and God used his faith as a model for others. Explore these daily truths from Scripture and the writings of the Apostle of Faith, and you'll quench your spiritual thirst, conquer defeating fears, be an effective soul winner, and see impossibilities turn into realities. 558 pages.
More Daily Devotions for January 3
Streams in the Desert by Mrs. Charles E. Cowman
Morning & Evening by Charles Spurgeon