Wigglesworth Devotional January 29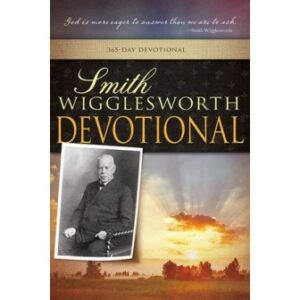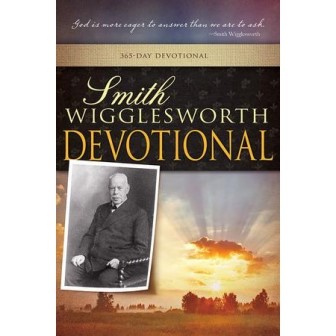 January 29
Be Cleansed Today
If you bring your gift to the altar, and there remember that your brother has something against you, leave your gift there before the altar, and go your way. First be reconciled to your brother, and then come and offer your gift.
—Matthew 5:23-24
Scripture reading: Matthew 5:13-26
When I was in Switzerland, the Lord was graciously working and healing many of the people. I was staying with Brother Reuss of Goldiwil, and two policemen were sent to arrest me. The charge was that I was healing the people without a license. Mr. Reuss said to them, "I am sorry that he is not here just now; he is holding a meeting about two miles away, but before you arrest him I would like to show you something."
Brother Reuss took these two policemen down to one of the lower parts of that district, to a house with which they were familiar, for they had often gone to that place to arrest a certain woman who was constantly an inmate of the prison because of continually being engaged in drunken brawls. He took them to this woman and said to them, "This is one of the many cases of blessing that have come through the ministry of the man you have come to arrest. This woman came to our meeting in a drunken condition. Her body was broken, for she was ruptured in two places. While she was drunk, the evangelist laid his hands on her and asked God to heal her and deliver her."
The woman joined in, "Yes, and God saved me, and I have not tasted a drop of liquor since."
The policemen had a warrant for my arrest, but they said with disgust, "Let the doctors do this kind of thing." They turned and went away, and that was the last we heard from them.
We have a Jesus who heals the brokenhearted, who lets the captives go free (Isa. 61:1), who saves the very worst. Do you dare spurn this glorious Gospel of God for spirit, soul, and body? Do you dare spurn this grace? I realize that this full Gospel has in great measure been hidden, this Gospel that brings liberty, this Gospel that brings souls out of bondage, this Gospel that brings perfect health to the body, this Gospel of entire salvation. Listen again to the words of Him who left heaven to bring us this great salvation: "Assuredly, I say to you, whoever says to this mountain, 'Be removed'…he will have whatever he says" (Mark 11:23). Whatever he says!
I realize that God can never bless us when we are being hardhearted, critical, or unforgiving. These things will hinder faith quicker than anything. I remember being at a meeting where there were some people waiting for the baptism and seeking to be cleansed, for the moment a person is cleansed the Spirit will fall. There was one man with red eyes who was weeping bitterly. He said to me, "I will have to leave. It is no good my staying unless I change things. I have written a letter to my brother-in-law and filled it with hard words, and this thing must first be straightened out." He went home and told his wife, "I'm going to write a letter to your brother and ask him to forgive me for writing to him the way I did."
"You fool!" she said.
"Never mind," he replied, "this thing is between God and me, and it has got to be cleared away." He wrote the letter, came again to the meeting, and immediately God filled him with the Spirit.
I believe a great many people want to be healed, but they are harboring things in their hearts that are like a blight. Let these things go. Forgive, and the Lord will forgive you. There are many good people, people who mean well, but they have no power to do anything for God. Some little thing came in their hearts years ago, and their faith has been paralyzed ever since. Bring everything to the light. God will sweep it all away if you will let Him. Let the precious blood of Christ cleanse you from all sin. If you will only believe, God will meet you and bring into your lives the sunshine of His love.
Thought for today: Always be in tune with God, and then the music will come out as sweetly as possible.
Excerpted from Smith Wigglesworth Devotional by Smith Wigglesworth, © 1999 by Whitaker House. Published by Whitaker House, New Kensington, PA. Used with permission. All rights reserved. www.whitakerhouse.com.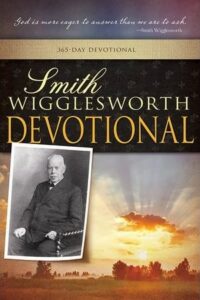 Smith Wigglesworth Devotional: 365 Day Devotional
By Whitaker House
Smith Wigglesworth was a man who took God at his word, and God used his faith as a model for others. Explore these daily truths from Scripture and the writings of the Apostle of Faith, and you'll quench your spiritual thirst, conquer defeating fears, be an effective soul winner, and see impossibilities turn into realities. 558 pages.
More Daily Devotions for January 29
Streams in the Desert by Mrs. Charles E. Cowman
Morning & Evening by Charles Spurgeon