Wigglesworth Devotional January 27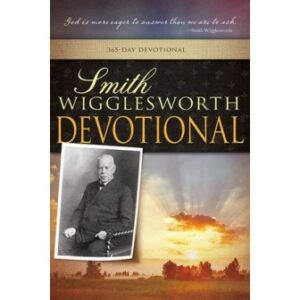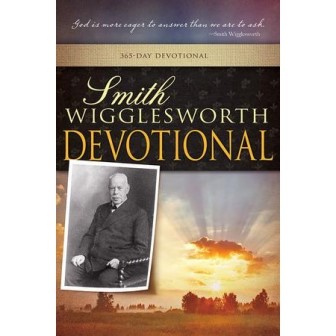 January 27
Reaching Out in Faith
Jesus said to him, "If you can believe, all things are possible to him who believes."
—Mark 9:23
Scripture reading: Mark 9:1-29
We have a wonderful God, a God whose ways are "past finding out" (Rom. 11:33) and whose grace and power are limitless.
I was in Belfast one day and saw one of the brothers of the assembly. He said to me, "Wigglesworth, I am troubled. I have had a good deal of sorrow during the past five months. I had a woman in my church who could always pray the blessing of heaven down on our meetings. She is an old woman, but her presence is always an inspiration. Five months ago she fell and broke her leg. The doctors put it into a cast, but when they removed the cast, the bones were not properly set, and she fell and broke the leg again."
He took me to her house, and there was a woman lying in a bed on the right-hand side of the room. I said to her, "Well, what about it now?"
She said, "They have sent me home incurable. The doctors say that I am so old that my bones won't knit. There is no strength in my bones. They could not do anything for me, and they say I will have to lie in bed for the rest of my life."
I said to her, "Can you believe God?"
She replied, "Yes, ever since I heard that you had come to Belfast, my faith has been quickened. If you will pray, I will believe. I know there is no power on earth that can make the bones of my leg knit, but I know that nothing impossible with God."
I said, "Do you believe He will meet you now?"
She answered, "I do."
It is grand to see people believe God. God knew all about this leg and that it was broken in two places. I said to the woman, "When I pray, something will happen."
Her husband was sitting there; he had been in his chair for four years and could not walk a step. He called out, "I don't believe. I won't believe. You will never get me to believe."
I said, "All right," and laid my hands on his wife in the name of the Lord Jesus.
The moment hands were laid upon her, she cried out, "I'm healed."
I said, "I'm not going to assist you to rise. God will do it all." She arose and walked up and down the room, praising God.
The old man was amazed at what had happened to his wife, and he cried out, "Make me walk, make me walk."
I said to him, "You old sinner, repent."
He cried out, "Lord, You know I believe."
I don't think he meant what he said; anyhow the Lord was full of compassion. If He marked our sins, where would any of us be? If we will meet the conditions, God will always meet us if we believe all things are possible.
I laid my hands on him, and the power went right through the old man's body. For the first time in four years, those legs received power to carry his body. He walked up and down and in and out of the room. He said, "Oh, what great things God has done for us tonight!"
Did you believe before you were saved? So many people want to be saved, but they want to feel saved first. There never was a man who felt saved before he believed. God's plan is always the following: if you will believe, you will see the glory of God (John 11:40). I believe God wants to bring us all to a definite place of unswerving faith and confidence in Himself.
In our text from Mark, Jesus uses the illustration of a mountain. Why does He say a mountain? If faith can remove a mountain, it can remove anything. The plan of God is so marvelous that if you will only believe, all things are possible (Mark 9:23).
Thought for today: Desire God, and you will have desires from God.
Excerpted from Smith Wigglesworth Devotional by Smith Wigglesworth, © 1999 by Whitaker House. Published by Whitaker House, New Kensington, PA. Used with permission. All rights reserved. www.whitakerhouse.com.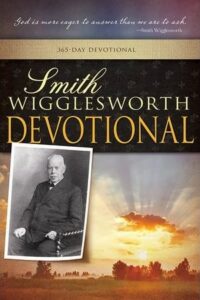 Smith Wigglesworth Devotional: 365 Day Devotional
By Whitaker House
Smith Wigglesworth was a man who took God at his word, and God used his faith as a model for others. Explore these daily truths from Scripture and the writings of the Apostle of Faith, and you'll quench your spiritual thirst, conquer defeating fears, be an effective soul winner, and see impossibilities turn into realities. 558 pages.
More Daily Devotions for January 27
Streams in the Desert by Mrs. Charles E. Cowman
Morning & Evening by Charles Spurgeon