Wigglesworth Devotional January 26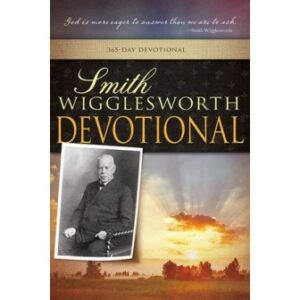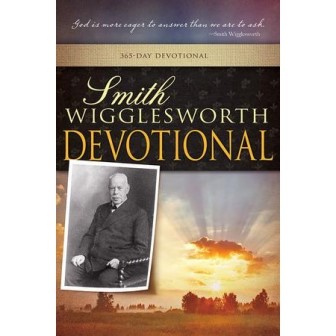 January 26
God's Word Is Sure
Whoever says to this mountain, "Be removed and be cast into the sea," and does not doubt in his heart, but believes that those things he says will be done, he will have whatever he says. Therefore I say to you, whatever things you ask when you pray, believe that you receive them, and you will have them.
—Mark 11:23-24
Scripture reading: Mark 10:13-31
These are days when we need to have our faith strengthened, when we need to know God. God has designed that the just will live by faith (Rom. 1:17), no matter how they may be fettered. I know that God's Word is sufficient. One word from Him can change a nation. His Word is "from everlasting to everlasting" (Ps. 90:2). It is through the entrance of this everlasting Word, this incorruptible seed, that we are born again and come into this wonderful salvation. "Man shall not live by bread alone, but by every word that proceeds from the mouth of God" (Matt. 4:4). This is the food of faith. "Faith comes by hearing, and hearing by the word of God" (Rom. 10:17).
Everywhere people are trying to discredit the Bible and remove its miracles. One preacher says, "Well, you know, Jesus arranged beforehand to have that colt tied where it was and for the men to say just what they did." (See Matthew 21:2–3.) I tell you, God can arrange everything. He can plan for you, and when He plans for you, all is peace. All things are possible if you will believe.
Another preacher says, "It was an easy thing for Jesus to feed the people with five loaves. The loaves were so big in those days that it was a simple matter to cut them into a thousand pieces each." (See John 6:5–13.) But he forgets that one little boy brought those five loaves all the way in his lunch basket. There is nothing impossible with God.
Thought for today: All the impossibility is with us when we measure God by the limitations of our unbelief.
Excerpted from Smith Wigglesworth Devotional by Smith Wigglesworth, © 1999 by Whitaker House. Published by Whitaker House, New Kensington, PA. Used with permission. All rights reserved. www.whitakerhouse.com.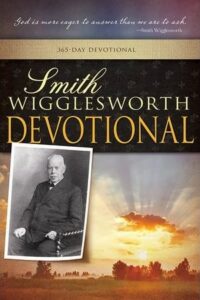 Smith Wigglesworth Devotional: 365 Day Devotional
By Whitaker House
Smith Wigglesworth was a man who took God at his word, and God used his faith as a model for others. Explore these daily truths from Scripture and the writings of the Apostle of Faith, and you'll quench your spiritual thirst, conquer defeating fears, be an effective soul winner, and see impossibilities turn into realities. 558 pages.
More Daily Devotions for January 26
Streams in the Desert by Mrs. Charles E. Cowman
Morning & Evening by Charles Spurgeon