Wigglesworth Devotional January 24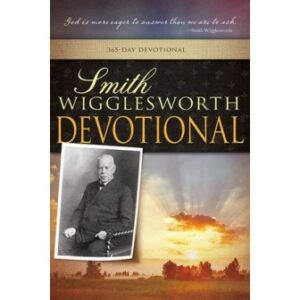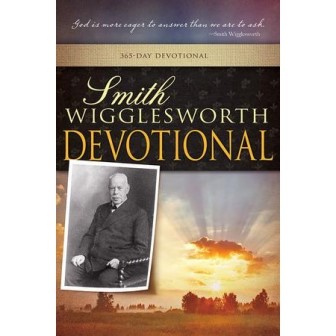 January 24
Full of Faith and Power
Stephen, full of faith and power, did great wonders and signs.
—Acts 6:8
Scripture reading: Luke 4:1-19
In the early days of the church, all who did the work of serving had to be full of the Holy Spirit. The greatest qualification for ministry is to be filled with the Spirit.
Stephen was a man "full of faith and the Holy Spirit" (Acts 6:5). God so manifested Himself in Stephen's body that he became an epistle of truth, known and read by all. He was full of faith! Such men never talk doubtfully. You never hear them say, "I wish it could be so," or "If it is God's will." They have no ifs; they know. You never hear them say, "Well, it is not always so." They say, "It is sure to be." They laugh at impossibilities and cry, "It will be done!" They shout while the walls are up and when they come down. God has this faith for us in Christ. We must be careful that no unbelief and no wavering are found in us.
"Stephen, full of faith and power, did great wonders and signs among the people" (Acts 6:8). The Holy Spirit could do mighty things through him because he believed God, and God is with the man who dares to believe His Word. All things were possible because of the Holy Spirit's position in Stephen's body. Because Stephen was full of the Holy Spirit, God could fulfill His purposes through him. When a child of God is filled with the Holy Spirit, the Spirit "makes intercession for the saints according to the will of God" (Rom. 8:27). He fills us with longings and desires until we are in a place of fervency like a glowing fire. When we do not know what to do, the Holy Spirit begins to work. When the Holy Spirit has liberty in the body, He conveys all prayers into the presence of God. Such prayers are always heard. Such praying is always answered; it is never bare of result. When we are praying in the Holy Spirit, faith is evident, and as a result the power of God can be manifested in our midst.
When some of the various synagogues arose to dispute with Stephen, "they were not able to resist the wisdom and the Spirit by which he spoke" (Acts 6:10). When we are filled with the Holy Spirit, we will have wisdom.
Thought for today: A man full of faith hopes against hope.
Excerpted from Smith Wigglesworth Devotional by Smith Wigglesworth, © 1999 by Whitaker House. Published by Whitaker House, New Kensington, PA. Used with permission. All rights reserved. www.whitakerhouse.com.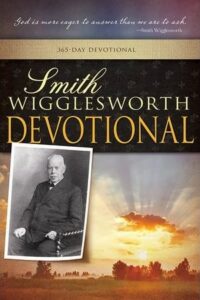 Smith Wigglesworth Devotional: 365 Day Devotional
By Whitaker House
Smith Wigglesworth was a man who took God at his word, and God used his faith as a model for others. Explore these daily truths from Scripture and the writings of the Apostle of Faith, and you'll quench your spiritual thirst, conquer defeating fears, be an effective soul winner, and see impossibilities turn into realities. 558 pages.
More Daily Devotions for January 24
Streams in the Desert by Mrs. Charles E. Cowman
Morning & Evening by Charles Spurgeon