Wigglesworth Devotional January 22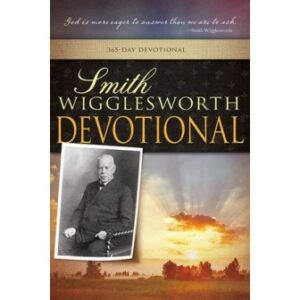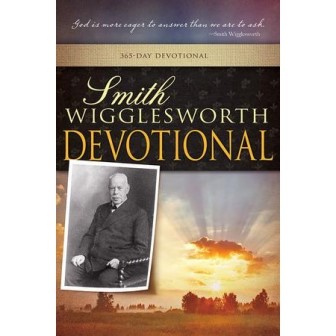 January 22
The Promise Fulfilled
Sarah conceived and bore Abraham a son in his old age, at the set time of which God had spoken to him.
—Genesis 21:2
Scripture reading: Genesis 21:1-20
Right in that house where Isaac and Ishmael lived were the seed of promise and the seed of flesh. There was strife and trouble there, for Ishmael was teasing Isaac. You will find that there is nothing that is going to hold you except the Isaac life — the seed of Abraham. You will find that the flesh life will always have to be cast out. And Sarah said, "Cast out [Hagar] and her son" (Gen. 21:10). It was very hard to do, but it had to be done. You may say, "How hard!" Yes, but how long did it have to be? It had to be until submission came. There will always be jealousy and strife in your hearts and lives until flesh is destroyed, until God controls and rules in authority over the whole body. When His power reigns over you, you will find that your whole life is full of peace and joy.
Isaac grew up to be a fine young man, perhaps twenty years of age — we are not told — but then came another test. God said to Abraham, "Take your son Isaac, and offer him to Me upon the mount that I will show you." (See Genesis 22:2.) Do you think that Abraham told anybody about that? No, I am sure he didn't. Isaac was near to his heart, and God said he had to offer him on the altar, and there he was — Isaac, the heart of his heart — and God said he was to be the seed of all living. What did he have to do but believe that, just as miraculously as Isaac came into the world, God could raise him even if he were slain? Did he tell Sarah about the thing? No, I am certain he did not, or else he would not have gotten away with that boy. There would have been such a trial in the home. I believe he kept it to himself. When God tells you a secret, don't tell anyone else. God will possibly tell you to go and lay hands on some sick one. Go, do it, and don't tell anyone.
I know that Satan does not know my thoughts; he only knows what I let out of my mouth. Sometimes he suggests thoughts in order to get to know my thoughts, but I can see that God can captivate my thoughts in such a way that they may be entirely for Him. When God rules in your heart, you will see that every thought is captive, that everything is brought into obedience and is brought into a place where you are in dominion because Christ is enthroned in your life (2 Cor. 10:4-5). God reveals deep and special things to some people. Keep your counsel before God.
I see this: Abraham could offer Isaac. I believe that God wants me to tell you how so that you may know something about your trials. Some people think they are tried more than other people. Trials are used to purify you; it is the fiery furnace of affliction that God uses to get you in the place where He can use you. The person who has no trials and no difficulties is the person whom God does not dare allow Satan to touch because this person could not stand temptation. But Jesus will not allow any man to be tempted more than he is able to bear (1 Cor. 10:13). Before Abraham offered Isaac, he was tried, and God knew he could do it. Before God puts you through the furnace of afflictions, He knows you will go through.
If you know you need the baptism of the Holy Spirit, and you know it is in the Scriptures, never rest until God gives it to you. If you know it is scriptural for you to be healed of every weakness, never rest until God makes the healing yours. If you know that the Scriptures teach holiness, purity, and divine likeness — overcoming under all conditions — never rest until you are an overcomer. If you know that men who have gone in and have seen the face of God have had the vision revealed and have had all the Scriptures made to be life in their lives, never rest until you come to it.
We must live in the fire. We must hate sin; we must love righteousness. We must live with God, for He says we have to be blameless and harmless amid the crooked positions of the world (Phil. 2:15). I look at you now, and I say God is able to confirm all I have been saying about trials and testings, which are the greatest blessings you can have.
What a redemption! What a baptism! What an anointing! It is ecstasies of delight beyond all expression for the soul to live and move in Him who is our being (Acts 17:28).
Thought for today: If you knew the value of trials, you would praise God for them more than for anything.
Excerpted from Smith Wigglesworth Devotional by Smith Wigglesworth, © 1999 by Whitaker House. Published by Whitaker House, New Kensington, PA. Used with permission. All rights reserved. www.whitakerhouse.com.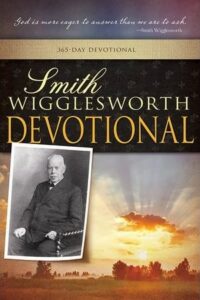 Smith Wigglesworth Devotional: 365 Day Devotional
By Whitaker House
Smith Wigglesworth was a man who took God at his word, and God used his faith as a model for others. Explore these daily truths from Scripture and the writings of the Apostle of Faith, and you'll quench your spiritual thirst, conquer defeating fears, be an effective soul winner, and see impossibilities turn into realities. 558 pages.
More Daily Devotions for January 22
Streams in the Desert by Mrs. Charles E. Cowman
Morning & Evening by Charles Spurgeon