Wigglesworth Devotional January 21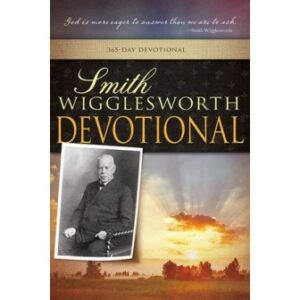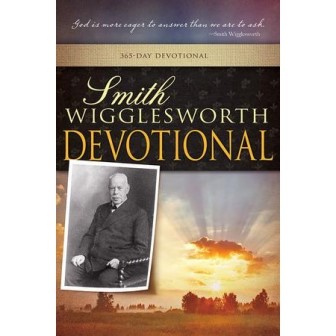 January 21
Dare to Believe!
As it is written, "I have made you a father of many nations."
—Romans 4:17
Scripture reading: Genesis 15:3-6; 18:9-15
Here are Sarah — her body is almost dead — and Abraham — his body is almost dead. "Now," says Abraham, "God has made me a father of many nations, and there is no hope of a son according to the natural law, no hope whatever." Here God says, "I have made you a father of many nations," yet Abraham has no son. During the past twenty years of waiting, conditions had grown more and more hopeless, yet the promise had been made.
How long have you believed and still suffered from some disease? How long have you been waiting for the promise, and it has not come? Did you need to wait? Look here! I want to tell you that all the people who are saved are blessed with faithful Abraham (Gal. 3:9). Abraham is the great substance of the whole keynote of Scripture; he is a man who dared for twenty-five years to believe God when everything got worse every day. I do not know anything in the Scriptures as marvelous, as far-reaching, and as full of the substance of living reality to change us if we will believe God. He will make us so different. This is a blessed incarnation of living faith that changes us and makes us know that "[God] is, and that He is a rewarder of those who diligently seek Him" (Heb. 11:6). God is a reality. God is true, and in Him there is no lie or "shadow of turning" (James 1:17). Oh, it is good! I do love to think about such truths as these.
No subject in the whole Bible makes my body aflame with passion after God and His righteousness as this one does. I see that He never fails. He wants man to believe, and then man will never fail. Oh, the loveliness of the character of God!
"A father of many nations." You talk about your infirmities — look at this! I have never felt I have had an infirmity since I understood this chapter. My cup runs over as I see the magnitude of this living God.
It is almost as if Abraham had said, "I won't look at my body. I won't look at my infirmities. I believe God will make the whole thing right." Some of us can say, "What does it matter if I have not heard for over twenty years? I believe my ears will be perfect." God is reality and wants us to know that if we will believe, it will be perfect. "God…gives life to the dead and calls those things which do not exist as though they did" (Rom. 4:17).
Then God tested Abraham and Sarah still further than that. Oh, it is blessed to know you are tested. It is the greatest thing in the world to be tested. Some people say, "Oh, I don't know why my lot is such a heavy one," and God puts them into the fire again. He knows how to do it. I can tell you, He is a blessed God. There is no such thing as a groan when God gets hold of you. There is no such thing as lack to those who trust the Lord. When we really get in the will of God, He can make our enemies to be at peace with us (Prov. 16:7). It is wonderful.
I wonder if you really believe that God can quicken what is dead. I have seen it many times. The more there was no hope, Abraham believed in hope. Sometimes Satan will cloud your mind and interfere with your perception so that the obscure condition is brought right in between you and God, but God is able to change the whole position if you will let Him have a chance. Turn your back on every sense of unbelief, and believe God. There are some who would like to feel the presence of the touch of God; God will bring it to you. I wish people could come to this place.
Abraham had a good time. The more he was squeezed, the more he rejoiced:
And not being weak in faith, he did not consider his own body, already dead (since he was about a hundred years old), and the deadness of Sarah's womb. He did not waver at the promise of God through unbelief, but was strengthened in faith, giving glory to God. (Rom. 4:19-20)
God knows. He has a plan; He has a way. Do you dare trust Him?
Thought for today: You never know what you are made of until you are tested.
Excerpted from Smith Wigglesworth Devotional by Smith Wigglesworth, © 1999 by Whitaker House. Published by Whitaker House, New Kensington, PA. Used with permission. All rights reserved. www.whitakerhouse.com.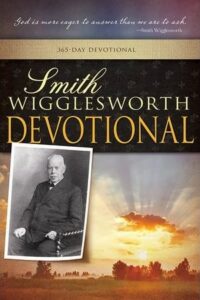 Smith Wigglesworth Devotional: 365 Day Devotional
By Whitaker House
Smith Wigglesworth was a man who took God at his word, and God used his faith as a model for others. Explore these daily truths from Scripture and the writings of the Apostle of Faith, and you'll quench your spiritual thirst, conquer defeating fears, be an effective soul winner, and see impossibilities turn into realities. 558 pages.
More Daily Devotions for January 21
Streams in the Desert by Mrs. Charles E. Cowman
Morning & Evening by Charles Spurgeon