Wigglesworth Devotional January 16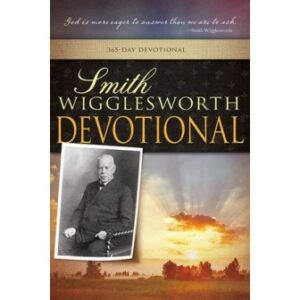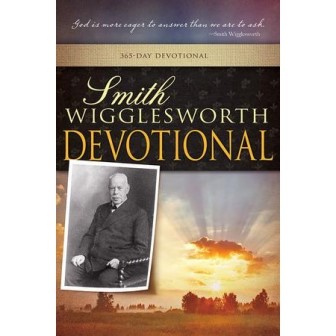 January 16
Always Advancing
As newborn babes, desire the pure milk of the word, that you may grow thereby.
—1 Peter 2:2
Scripture reading: 1 Peter 1:13-2:5
Beloved, don't forget that every day must be a day of advancement. If you have not made any advancement since yesterday, in a measure, you are a backslider. There is only one way for you between Calvary and glory, and it is forward. It is every day forward. It is no day back. It is advancement with God. It is cooperation with Him in the Spirit.
We must see these things, because if we live on the same plane day after day, our vision becomes stale; the principles lose their earnestness. But we must be like those who are catching the vision of the Master day by day. We must make inroads into every passion that would interfere, and we must bring everything to the slaughter that is not holy. For in these days, God wants us to know that He wishes to seat us on high.
Often the most trying times are the most beneficial to our Christian growth. Consider Daniel, Shadrach, Meshach, and Abednego. Remember Moses and the trials he faced. Beloved, if you read the Scriptures, you will never find anything about the easy times. All the glories came out of hard times.
If you are to be really reconstructed, it will be in a hard time. It won't be in a singing meeting, but at a time when you think all things are dried up, when you think there is no hope for you and you have passed up everything. That is the time that God makes the person. And out of the experience, we will have a story to tell about what God has done for us. When the trial is severe; when you think that no one is being tried as much as you; when the trial is so hard that you cannot sleep and you do not know what to do; "count it all joy" (James 1:2). You are in a good place when you do not know what to do; look to God for the answer.
Thought for today: It is when you are tried by fire that God purges you, takes the dross away, and brings forth pure gold.
Excerpted from Smith Wigglesworth Devotional by Smith Wigglesworth, © 1999 by Whitaker House. Published by Whitaker House, New Kensington, PA. Used with permission. All rights reserved. www.whitakerhouse.com.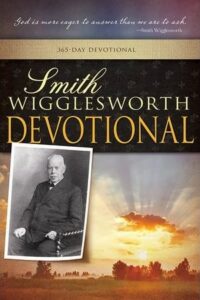 Smith Wigglesworth Devotional: 365 Day Devotional
By Whitaker House
Smith Wigglesworth was a man who took God at his word, and God used his faith as a model for others. Explore these daily truths from Scripture and the writings of the Apostle of Faith, and you'll quench your spiritual thirst, conquer defeating fears, be an effective soul winner, and see impossibilities turn into realities. 558 pages.
More Daily Devotions for January 16
Streams in the Desert by Mrs. Charles E. Cowman
Morning & Evening by Charles Spurgeon