Wigglesworth Devotional January 15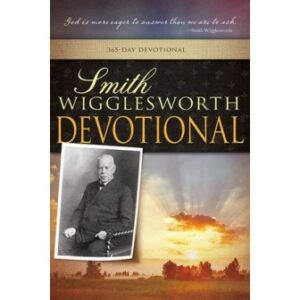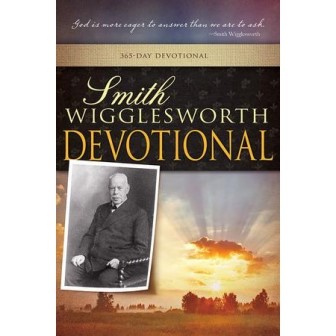 January 15
The Foundation of Faith
In the beginning was the Word, and the Word was with God, and the Word was God. He was in the beginning with God. All things were made through Him, and without Him nothing was made that was made.
—John 1:1-3
Scripture reading: Luke 6:27-49
If we are ever going to make any progress in the divine life, we will have to have a real foundation. There is no foundation except the foundation of faith for us. All our actions and all that ever will come to us that is of any importance will be because we have a Rock. If you are on the Rock, no power can move you. In any area or principle of your faith, you must have something established in you to bring it forth. There is no establishment outside God's Word. Everything else is sand. Everything else will break apart. If you build on anything else but the Word of God—on imaginations, sentimentality, or feelings—it will mean nothing without the foundation, and the foundation will have to be in the Word of God.
I was once going on a train to Blackpool. It is a fashionable resort, and many people go there because of the high tides and the wonderful sights they see as the ocean surges up in large, massive mountains of sea. As I traveled, I looked over and said to a builder, "Those men are building houses upon sand."
"Oh," he said, "you don't know. You are not a builder. Don't you know that we can pound that sand until it becomes like rock?"
I said, "Nonsense!" I saw the argument was not going to profit, so I dropped it. By and by, we reached Blackpool, where the mountainous waves come over. I saw a row of houses that had fallen flat, and drawing the attention of this man, I said, "Oh, look at those houses. See how flat they are." He forgot our previous conversation and said, "You know here we have very large tides, and these houses, being on the sand when the floods came, fell."
Our foundation must be something better than sand, and everything is sand except the Word. There isn't anything that will remain. We are told that heaven and earth will be melted with fervent heat (2 Pet. 3:10). But we are told that the Word of God will be forever, and not one jot or tittle of the Word of God will fail (Matt. 5:18). If there is anything that satisfies me, it is in knowing that "Your word is settled in heaven" (Ps. 119:89). Another passage in Psalm 138 says, "You have magnified Your word above all Your name" (v. 2). The very establishment for me is the Word of God.
Here we have the foundation of all things, which is the Word. It is a substance; it is a power. It is more than relationship; it is personality. To every soul that enters into this privilege, it is a divine injunction to be born of this Word. What it means to us will be very important. For remember, it is "substance"; it is an "evidence of things not seen" (Heb. 11:1). It brings about what you cannot see and brings forth what is not there.
God took the Word and made the world. We live in the world that was made by the Word of God, and it is inhabited by millions of people. You say it is a substance. Jesus, the Word of God, made it with the things that did not appear. And nothing has been made that has not been made by the Word (John 1:3). When we come to the truth of what that Word means, we will be able not only to build, but also to know; not only to know, but also to have. Live and operate in the fact of the Word; rest in the knowledge of the principles of the Most High.
Thought for today: "Man shall not live by bread alone, but by every word of God" (Luke 4:4). Feast on the Word of God; discover its richness.
Excerpted from Smith Wigglesworth Devotional by Smith Wigglesworth, © 1999 by Whitaker House. Published by Whitaker House, New Kensington, PA. Used with permission. All rights reserved. www.whitakerhouse.com.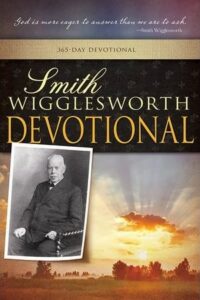 Smith Wigglesworth Devotional: 365 Day Devotional
By Whitaker House
Smith Wigglesworth was a man who took God at his word, and God used his faith as a model for others. Explore these daily truths from Scripture and the writings of the Apostle of Faith, and you'll quench your spiritual thirst, conquer defeating fears, be an effective soul winner, and see impossibilities turn into realities. 558 pages.
More Daily Devotions for January 15
Streams in the Desert by Mrs. Charles E. Cowman
Morning & Evening by Charles Spurgeon