Wigglesworth Devotional January 12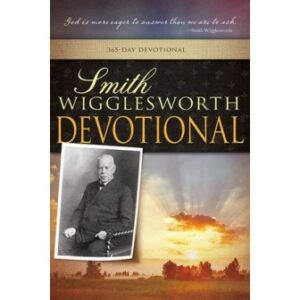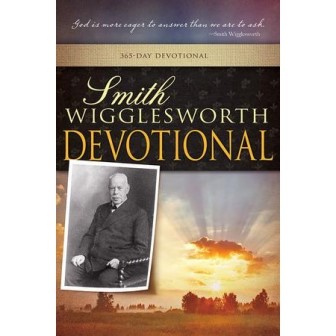 January 12
The Fullness of His Word
Faith is the substance of things hoped for, the evidence of things not seen.
—Hebrews 11:1
Scripture reading: Hebrews 11:1-10
We may be in a very low ebb of the tide, but it is good to be in a place where the tide can rise. Everything depends on our being filled with the Holy Spirit. If He can only get us in readiness for His plan to be worked out, it will be wonderful.
Everything depends on our believing God. If we are saved, it is only because God's Word says so. We cannot rest upon our feelings. We cannot do anything without a living faith. It is surely God Himself who comes to us in the person of His beloved Son and strengthens us so that we realize that our bodies are surrounded by His power. All things are possible for us in God.
God purposes that we might be on the earth to manifest His glory, that every time satanic power is confronted, God might be able to say of us as He did of Job, "What do you think about him?" (See Job 1:8.) The joy of the Lord can be so clearly evidenced in us that we will be filled with God and able to rebuke the Devil.
God has shown me in the night watches that everything that is not of faith is sin (Rom. 14:23). God wants to bring us into harmony with His will so that we will see that if we do not believe all of the Word of God, something in us is not purely sanctified to accept the fullness of His Word. Many people put their human wisdom in the place of God, and God is not able to give the best because the human is confronting God in such a way. God is not able to get the best through us until the human will is dissolved.
People say, "I want things to be tangible. I want something to appeal to my human reasoning." My response is that everything that you cannot see is eternal. Everything you see now will fade away and will be consumed, but what you cannot see, what is more real than you, is the substance of all things: God in the human soul, mightier than you by a million times.
Thought for today: There is nothing we can come short of if the Holy Spirit is the prime mover in our thoughts and lives, for He has a plan greater than ours.
Excerpted from Smith Wigglesworth Devotional by Smith Wigglesworth, © 1999 by Whitaker House. Published by Whitaker House, New Kensington, PA. Used with permission. All rights reserved. www.whitakerhouse.com.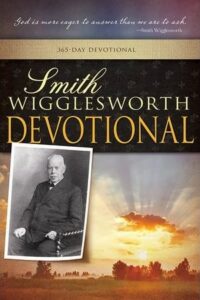 Smith Wigglesworth Devotional: 365 Day Devotional
By Whitaker House
Smith Wigglesworth was a man who took God at his word, and God used his faith as a model for others. Explore these daily truths from Scripture and the writings of the Apostle of Faith, and you'll quench your spiritual thirst, conquer defeating fears, be an effective soul winner, and see impossibilities turn into realities. 558 pages.
More Daily Devotions for January 12
Streams in the Desert by Mrs. Charles E. Cowman
Morning & Evening by Charles Spurgeon