Wigglesworth Devotional January 11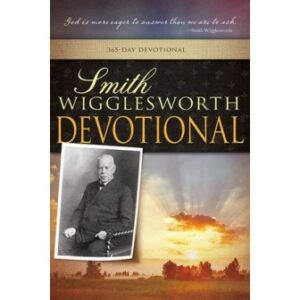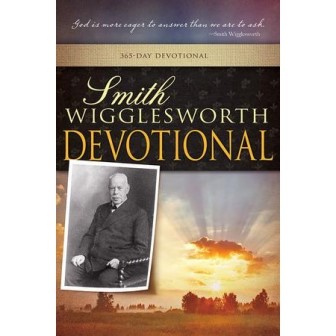 January 11
Faith Based on Knowledge
Jesus answered and said to them, "This is the work of God, that you believe in Him whom He sent."
—John 6:29
Scripture reading: Luke 9:1-11
remember a person who had not been able to smell anything for four years. I said, "You will smell now if you believe." She went about smelling everything and was quite excited. The next day she gave her testimony.
Another came and asked, "Is it possible for God to heal my ears?" The eardrums had been removed. I said, "Only believe." She went down into the audience in great distress; others were healed, but she could not hear. The next night she came again. She said, "I am going to believe tonight." The glory fell. The first time she came feeling; the second time she came believing.
At one place, there was a man anointed with oil for a rupture. He came the next night and rose in the meeting saying, "This man is an impostor. He is deceiving the people. He told me last night I was healed; I am worse than ever today." I spoke to the evil power that held the man and rebuked it, telling the man he was indeed healed. He was a stonemason. The next day, he testified to lifting heavy weights and that God had met him. "By His stripes we are healed.…And the LORD has laid on Him the iniquity of us all" (Isa. 53:5–6). He was against the Word of God, not me.
"'What shall we do, that we may work the works of God?' Jesus answered and said to them, 'This is the work of God, that you believe in Him whom He sent'" (John 6:28–29). Anything else? Yes. He took our infirmities and healed all our diseases. I myself am a marvel of healing. If I fail to glorify God, the stones will cry out. (See Luke 19:37–40.) Salvation is for all. Healing is for all. The baptism of the Holy Spirit is for all.
Consider yourselves dead indeed unto sin, but alive unto God (Rom. 6:11). By His grace you will get the victory every time. It is possible to live a holy life.
Thought for today: The Holy Spirit has the latest news from the Godhead and has designed for us the right place at the right time.
Excerpted from Smith Wigglesworth Devotional by Smith Wigglesworth, © 1999 by Whitaker House. Published by Whitaker House, New Kensington, PA. Used with permission. All rights reserved. www.whitakerhouse.com.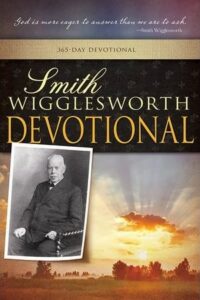 Smith Wigglesworth Devotional: 365 Day Devotional
By Whitaker House
Smith Wigglesworth was a man who took God at his word, and God used his faith as a model for others. Explore these daily truths from Scripture and the writings of the Apostle of Faith, and you'll quench your spiritual thirst, conquer defeating fears, be an effective soul winner, and see impossibilities turn into realities. 558 pages.
More Daily Devotions for January 11
Streams in the Desert by Mrs. Charles E. Cowman
Morning & Evening by Charles Spurgeon