Wigglesworth Devotional January 10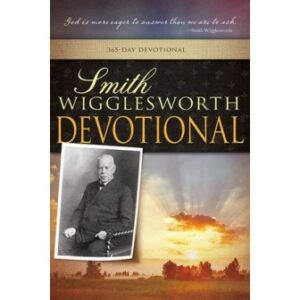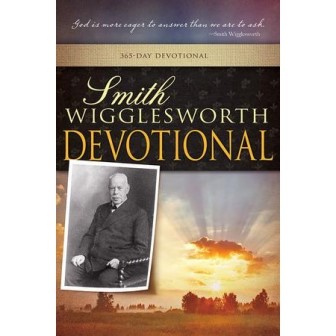 January 10
Victory over Difficult Circumstances
He is able even to subdue all things to Himself.
—Philippians 3:21
Scripture reading: Matthew 4:16-25
I have come across several mental cases. How difficult they are naturally, but how easy for God to deal with. One lady came saying, "Just over the way there is a young man terribly afflicted, with no rest day or night." I went with a very imperfect knowledge as to what I had to do, but in the weak places, God helps our infirmities. I rebuked the demon in the name of Jesus, and then I said, "I'll come again tomorrow." The next day when I went, he was quite well and with his father in the field.
Fifty miles away, there was a fine young man, twenty-five years of age. He had lost his reason, could have no communication with his mother, and was always wandering up and down. I knew God was waiting to bless. I cast out the demon power and heard later that he had become quite well.
Thus the blessed Holy Spirit takes us on from one place to another. So many things happen; I live in heaven on earth. Do not wait for inspiration if you are in need; the Holy Spirit is available, and you can have perfect deliverance.
I was taken to three persons, one in the care of an attendant. As I entered the room, there was a terrible din and quarreling. It was such a noise it seemed as if all the powers of hell were stirred. I had to wait for God's time. The Holy Spirit rose in me at the right time, and the three were delivered. That night, they were singing
praises to God.
Christ is the same today. When He reigns in you, you know how to obey and how to work in conjunction with His will, His power, His light, and His life. When we have faith based on knowledge, we know He has come. "You shall receive power when the Holy Spirit has come upon you" (Acts 1:8). God is with the person who dares to stand upon His Word.
Thought for today: How bountiful God is when we depend on Him! He gives us enough to spare for others.
Excerpted from Smith Wigglesworth Devotional by Smith Wigglesworth, © 1999 by Whitaker House. Published by Whitaker House, New Kensington, PA. Used with permission. All rights reserved. www.whitakerhouse.com.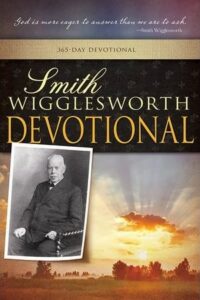 Smith Wigglesworth Devotional: 365 Day Devotional
By Whitaker House
Smith Wigglesworth was a man who took God at his word, and God used his faith as a model for others. Explore these daily truths from Scripture and the writings of the Apostle of Faith, and you'll quench your spiritual thirst, conquer defeating fears, be an effective soul winner, and see impossibilities turn into realities. 558 pages.
More Daily Devotions for January 10
Streams in the Desert by Mrs. Charles E. Cowman
Morning & Evening by Charles Spurgeon