Wigglesworth Devotional February 9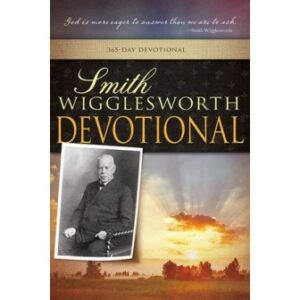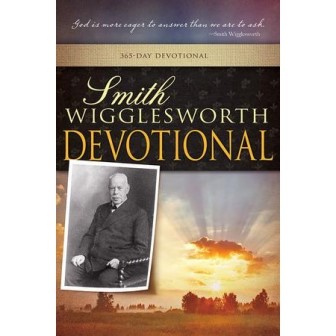 February 9
Just Believe
If you can believe, all things are possible to him who believes.
—Mark 9:23
Scripture reading: Mark 9:17-29
Nothing has hurt me so much as seeing so-called believers have so much unbelief in them. Suppose that all the people in the world did not believe; that would make no difference to God's Word; it would be the same. You cannot alter God's Word. It is "from everlasting to everlasting" (Ps. 90:2).
I was preaching on faith one time, and a man in the audience said three times, "I won't believe." I kept right on preaching because that made no difference to me. I am prepared for a fight any day, the fight of faith. We must keep the faith that has been committed to us. I went on preaching, and the man shouted out, "I won't believe." As he left, he cried out again, "I won't believe."
Later, a message came saying that as soon as he got outside, the Spirit said to him, "You will be mute because you did not believe." It was the same Spirit that came to Zacharias and said, "You will be mute and not able to speak until the day these things take place, because you did not believe my words" (Luke 1:20).
I believe in a hell. Who is in hell? Unbelievers. Thank God they are there, for they are no good for any society. I said to the leader of that meeting, "You go and see this man and find out if these things are so."
He went to the house, and the first to greet him was the man's wife. He said, "Is it true that your husband declared three times in the meeting that he would not believe and now he cannot speak?"
She burst into tears and said, "Go and see." He went into the room and saw the man's mouth in a terrible state. The man got a piece of paper and wrote, "I had an opportunity to believe. I refused to believe, and now I cannot believe and cannot speak." The greatest sin in the world is to disbelieve God's Word. We are not of those who draw back, but we are of those who believe (Heb. 10:39); for God's Word is a living Word, and it always acts.
Thought for today: If you want to go to hell, all you need to do is to disbelieve the Word of God.
Excerpted from Smith Wigglesworth Devotional by Smith Wigglesworth, © 1999 by Whitaker House. Published by Whitaker House, New Kensington, PA. Used with permission. All rights reserved. www.whitakerhouse.com.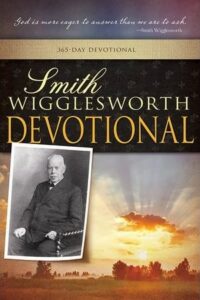 Smith Wigglesworth Devotional: 365 Day Devotional
By Whitaker House
Smith Wigglesworth was a man who took God at his word, and God used his faith as a model for others. Explore these daily truths from Scripture and the writings of the Apostle of Faith, and you'll quench your spiritual thirst, conquer defeating fears, be an effective soul winner, and see impossibilities turn into realities. 558 pages.
More Daily Devotions for February 9
Streams in the Desert by Mrs. Charles E. Cowman
Morning & Evening by Charles Spurgeon