Wigglesworth Devotional February 5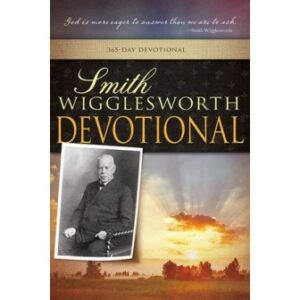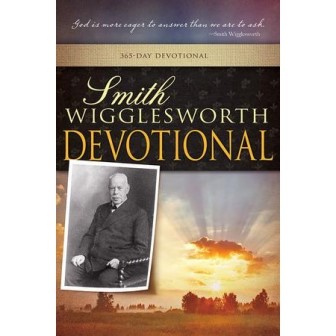 February 5
The Substance of Faith
For in [the gospel of Christ] the righteousness of God is revealed from faith to faith; as it is written, "The just shall live by faith."
—Romans 1:17
Scripture reading: Romans 1:5-20
What is faith? It is the very nature of God. Faith is the Word of God. It is the personal inward flow of divine favor, which moves in every fiber of our being until our whole nature is so quickened that we live by faith, we move by faith, and we are going to be caught up to glory by faith! Faith is the glorious knowledge of a personal presence within you, changing you from strength to strength, from glory to glory, until you get to the place where you walk with God, and God thinks and speaks through you by the power of the Holy Spirit. Oh, it is grand; it is glorious!
God wants us to have far more than what we can handle and see, and so He speaks of "the substance of things hoped for, the evidence of things not seen" (Heb. 11:1). With the eye of faith, we may see the blessing in all its beauty and grandeur. God's Word is "from everlasting to everlasting" (Ps. 90:2), and "faith is the substance" (Heb. 11:1).
If I would give some woman a piece of cloth, scissors, needle, and thread, she could produce a garment. Why? Because she had the material. If I would provide some man with wood, a saw, a hammer, and nails, he could produce a box. Why? Because he had the material. But God, without material, spoke the Word and produced this world with all its beauty. There was no material there, but the Word of God called it into being by His creative force. With the knowledge that you are born again by this incorruptible Word, which lives and abides forever (1 Pet. 1:23), you know that within you is this living, definite hope, greater than yourself, more powerful than any dynamic force in the world, for faith works in you by the power of the new creation of God in Christ Jesus.
Therefore, with the audacity of faith, we should throw ourselves into the omnipotence of God's divine plan, for God has said to us, "If you can believe, all things are possible to him who believes" (Mark 9:23). It is possible for the power of God to be so manifest in your human life that you will never be as you were before; you will be always going forward from victory to victory, for faith knows no defeat.
The Word of God will bring you into a wonderful place of rest in faith. God intends for you to have a clear conception of what faith is, how faith came, and how it remains. Faith is in the divine plan, for it brings you to the open door so that you might enter in. You must have an open door, for you cannot open the door. It is God who does it, but He wants you to be ready to step in and claim His promises of all the divine manifestations of power in the name of Christ Jesus. It is only then that you will be able to meet and conquer the enemy, for "He who is in you is greater than he who is in the world" (1 John 4:4).
Living faith brings glorious power and personality; it gives divine ability, for it is by faith that Christ is manifested in your mortal flesh by the Word of God. I do not want you to miss the knowledge that you have heard from God, and I want you to realize that God has changed you so that all weakness, fear, inability — everything that has made you a failure — has passed away.
Thought for today: Faith has power to make you what God wants you to be; only you must be ready to step into the plan and believe His Word.
Excerpted from Smith Wigglesworth Devotional by Smith Wigglesworth, © 1999 by Whitaker House. Published by Whitaker House, New Kensington, PA. Used with permission. All rights reserved. www.whitakerhouse.com.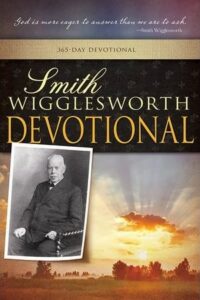 Smith Wigglesworth Devotional: 365 Day Devotional
By Whitaker House
Smith Wigglesworth was a man who took God at his word, and God used his faith as a model for others. Explore these daily truths from Scripture and the writings of the Apostle of Faith, and you'll quench your spiritual thirst, conquer defeating fears, be an effective soul winner, and see impossibilities turn into realities. 558 pages.
More Daily Devotions for February 5
Streams in the Desert by Mrs. Charles E. Cowman
Morning & Evening by Charles Spurgeon