Wigglesworth Devotional February 4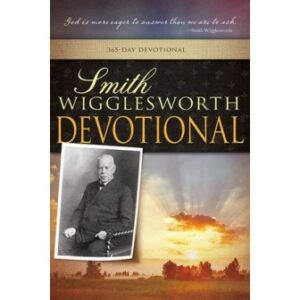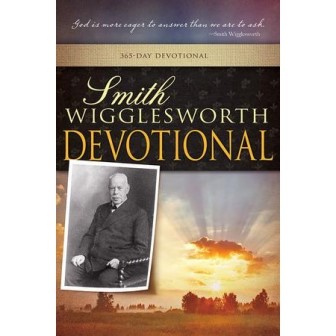 February 4
Victory through Faith
Increase our faith.
—Luke 17:5
Scripture reading: Luke 18:1-14
Inactivity must be brought to a place of victory. Inactivity — what wavers, what hesitates, what fears instead of having faith — closes up everything, because it doubts instead of believes in God. What is faith? Faith is the living principle of the Word of God. It is life; it produces life; it changes life. How great our faith should be, for we cannot be saved except by faith. We cannot be kept except by faith. We can only be baptized by faith, and we will be caught up by faith; therefore, faith in the living God is a blessed reality.
All the wonderful things that Jesus did were done so that people might be changed and made like Him. Oh, to be like Him in thought, act, and plan! He went about His Father's business and was eaten up with the zeal of His house (Ps. 69:9). I am beginning to understand 1 John 3:2: "Beloved, now we are children of God; and it has not yet been revealed what we shall be, but we know that when He is revealed, we shall be like Him, for we shall see Him as He is." As I feed on the Word of God, my whole body will be changed by the process of the power of the Son of God.
The Lord dwells in a humble and contrite heart and makes His way into the dry places, so if you open up to Him, He will flood you with His life. You can never cleanse sin; you can never purify sin; you can never be strong if in sin; you will never have a vision while in sin. Revelation stops when sin comes in. The human spirit must come to an end, but the Spirit of Christ must be alive and active. You must die to the human spirit, and then God will quicken your mortal body and make it alive (Rom. 8:11). Without holiness no man will see God (Heb. 12:14).
Thought for today: A little bit of sin will spoil a whole life.
Excerpted from Smith Wigglesworth Devotional by Smith Wigglesworth, © 1999 by Whitaker House. Published by Whitaker House, New Kensington, PA. Used with permission. All rights reserved. www.whitakerhouse.com.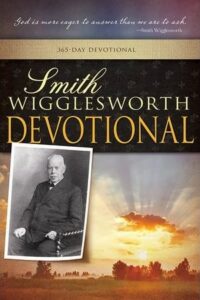 Smith Wigglesworth Devotional: 365 Day Devotional
By Whitaker House
Smith Wigglesworth was a man who took God at his word, and God used his faith as a model for others. Explore these daily truths from Scripture and the writings of the Apostle of Faith, and you'll quench your spiritual thirst, conquer defeating fears, be an effective soul winner, and see impossibilities turn into realities. 558 pages.
More Daily Devotions for February 4
Streams in the Desert by Mrs. Charles E. Cowman
Morning & Evening by Charles Spurgeon