Wigglesworth Devotional February 28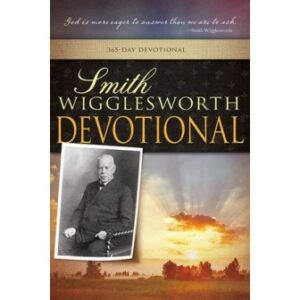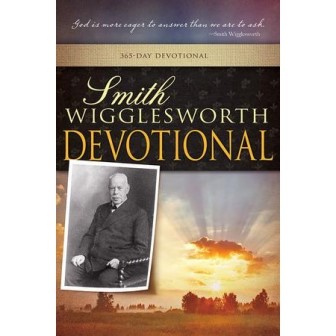 February 28
Christ's Works Continue
Your healing shall spring forth speedily.
—Isaiah 58:8
Scripture reading: Jeremiah 33:3-16
The ministry of Christ did not end at the Cross. Our blessed Lord Jesus is still alive and continues His ministry through those who are filled with His Spirit. He is still healing the brokenhearted and delivering the captives through those on whom He places His Spirit.
I was traveling on a train in Sweden. At one station, an old lady boarded with her daughter. That old lady's expression was so troubled that I asked what was the matter with her. I heard that she was going to the hospital to have her leg amputated. She began to weep as she told me that the doctors had said that there was no hope for her except through having her leg amputated. I said to my interpreter, "Tell her that Jesus can heal her." The instant these words were said to her, it was as though a veil had been taken off her face; it became so radiant. We stopped at another station, and the train filled up with people. A large group of men rushed to board the train, and the Devil said, "You're done." But I knew I had the best situation. Hard things are always opportunities to gain more glory for the Lord as He manifests His power.
Every trial is a blessing. There have been times when I have been hard-pressed through circumstances, and it seemed as if a dozen steamrollers were going over me, but we have such a lovely Jesus. He always proves Himself to be such a mighty Deliverer. He never fails to plan the best things for us.
As the train began moving, I crouched down and in the name of Jesus commanded the disease to leave. The old lady cried, "I'm healed! I know I'm healed!" She stamped her leg and said, "I'm going to prove it." So when we stopped at another station, she marched up and down and shouted, "I'm not going to the hospital." Once again our wonderful Jesus had proven Himself a Healer of the brokenhearted, a Deliverer of one who was bound.
Thought for today: The hardest circumstances are just lifting places into the grace of God.
Excerpted from Smith Wigglesworth Devotional by Smith Wigglesworth, © 1999 by Whitaker House. Published by Whitaker House, New Kensington, PA. Used with permission. All rights reserved. www.whitakerhouse.com.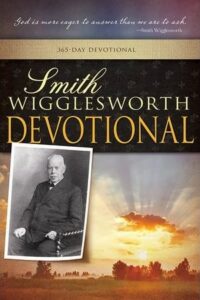 Smith Wigglesworth Devotional: 365 Day Devotional
By Whitaker House
Smith Wigglesworth was a man who took God at his word, and God used his faith as a model for others. Explore these daily truths from Scripture and the writings of the Apostle of Faith, and you'll quench your spiritual thirst, conquer defeating fears, be an effective soul winner, and see impossibilities turn into realities. 558 pages.
More Daily Devotions for February 28
Streams in the Desert by Mrs. Charles E. Cowman
Morning & Evening by Charles Spurgeon