Wigglesworth Devotional February 27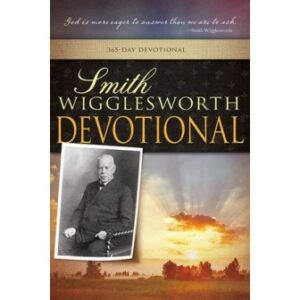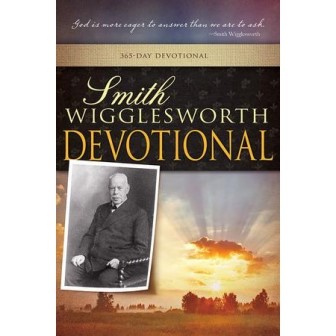 February 27
The Purpose of the Power
And they were all filled with the Holy Spirit and began to speak with other tongues, as the Spirit gave them utterance.
—Acts 2:4
Scripture reading: Acts 1:4-14; 2:1-4
Before Jesus went to heaven, He told His disciples that they would receive the power of the Holy Spirit (Acts 1:8). Thus, through them, His gracious ministry would continue. This power of the Holy Spirit was not only for a few apostles, but even for those who were afar off (Acts 2:39), even for us way down in this century. Some ask, "But wasn't this power just for the privileged few in the first century?" No. Read the Master's Great Commission as recorded in Mark 16:15-18, and you will see it is for those who believe.
After I received the baptism in the Holy Spirit, I sought the mind of the Lord as to why I had been baptized. One day I came home from work and went into the house. My wife asked me, "Which way did you come in? I told her that I had come in the back door. She said, "There is a woman upstairs who has brought an eighty-year-old man to be prayed for. He is raving, and a great crowd has gathered outside the front door, ringing the doorbell and wanting to know what is going on in the house." The Lord quietly whispered, "This is what I baptized you for."
I carefully opened the door of the room where the man was, desiring to be obedient to what my Lord would say to me. The man was crying and shouting in distress, "I am lost! I am lost! I have committed the unpardonable sin. I am lost! I am lost!" My wife asked, "Smith, what should we do?" The Spirit of the Lord moved me to cry out, "Come out, you lying spirit." In a moment the evil spirit went, and the man was free. God gives deliverance to the captives. And the Lord said again to me, "This is what I baptized you for." There is a place where God, through the power of the Holy Spirit, reigns supreme in our lives. The Spirit reveals, unfolds, and takes of the things of Christ and shows them to us (John 16:14).
Thought for today: The Holy Spirit prepares us to be more than a match for satanic forces.
Excerpted from Smith Wigglesworth Devotional by Smith Wigglesworth, © 1999 by Whitaker House. Published by Whitaker House, New Kensington, PA. Used with permission. All rights reserved. www.whitakerhouse.com.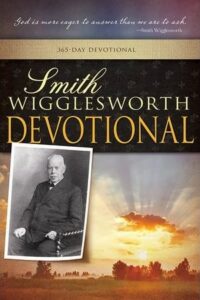 Smith Wigglesworth Devotional: 365 Day Devotional
By Whitaker House
Smith Wigglesworth was a man who took God at his word, and God used his faith as a model for others. Explore these daily truths from Scripture and the writings of the Apostle of Faith, and you'll quench your spiritual thirst, conquer defeating fears, be an effective soul winner, and see impossibilities turn into realities. 558 pages.
More Daily Devotions for February 27
Streams in the Desert by Mrs. Charles E. Cowman
Morning & Evening by Charles Spurgeon