Wigglesworth Devotional February 26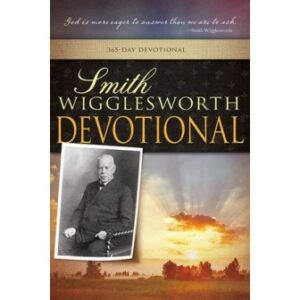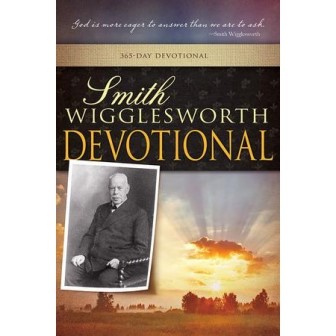 February 26
What Are You Focused On?
And the prayer of faith will save the sick, and the Lord will raise him up.
—James 5:15
Scripture reading: James 5:13-20
A Baptist minister came to me and said, "The doctor says that this is the last day that my wife has to live." I said, "Oh, Brother Clark, why don't you believe God? God can raise her up if you will only believe Him." He replied, "I have looked at you when you talked and have wept and said, 'Father, if You could give me this confidence, I would be so happy.'" I said, "Could you trust God?" I felt that the Lord would heal her.
I sent word to a certain man and asked if he would come with me to pray for a dying woman, and I believed that if two of us would go and anoint her according to James 5:14-15, she would be raised up. This man said, "Oh, why do you come to me? I could not believe, although I believe the Lord would be sure to heal her if you would go."
Then I sent word to another man and asked him to go with me. This man could pray by the hour. When he was on his knees, he could go around the world three times and come out at the same place. I told him that whatever his impression was, to be sure to go on and pray right through. We entered the house. I asked this man to pray first. He cried in his desperation and prayed that this man might be comforted after he was left with these little motherless children, and that he might be strengthened to bear his sorrow. I could hardly wait until he was finished; my whole being was moved. I thought, "What an awful thing to bring this man all this way to pray that kind of a prayer." What was the matter with him? He was looking at the dying woman instead of looking at God. The Lord wants to help us right now to learn this truth and to keep our eyes on Him.
When this man had finished, I said to Brother Clark, "Now you pray." He took up the thread where the other man had left off and went on with the same kind of prayer. He got so down beneath the burden I thought he would never rise again, and I was glad when he was through. I could not have borne it much longer. These prayers seemed to be the most out-of-place prayers that I had ever heard; the whole atmosphere was being charged with unbelief. My soul was stirred. I was eager for God to get a chance to do something and to have His way. I did not wait to pray but rushed up to the bed and tipped the oil bottle, pouring nearly the whole contents on the woman. Then I saw Jesus just above the bed with the sweetest smile on His face, and I said to her, "Woman, Jesus Christ makes you whole." The woman stood up, perfectly healed, and she is a strong woman today.
Oh, beloved, may God help us to get our eyes off the conditions and symptoms, no matter how bad they may be, and get them fastened on Him. Then we will be able to pray "the prayer of faith."
Thought for today: You can never pray "the prayer of faith" if you look at the person who is needing it; there is only one place to look, and that is to Jesus.
Excerpted from Smith Wigglesworth Devotional by Smith Wigglesworth, © 1999 by Whitaker House. Published by Whitaker House, New Kensington, PA. Used with permission. All rights reserved. www.whitakerhouse.com.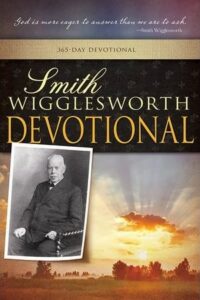 Smith Wigglesworth Devotional: 365 Day Devotional
By Whitaker House
Smith Wigglesworth was a man who took God at his word, and God used his faith as a model for others. Explore these daily truths from Scripture and the writings of the Apostle of Faith, and you'll quench your spiritual thirst, conquer defeating fears, be an effective soul winner, and see impossibilities turn into realities. 558 pages.
More Daily Devotions for February 26
Streams in the Desert by Mrs. Charles E. Cowman
Morning & Evening by Charles Spurgeon