Wigglesworth Devotional February 25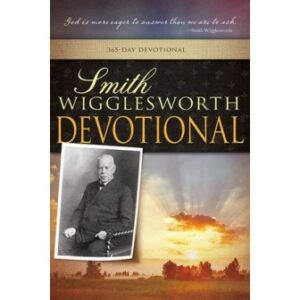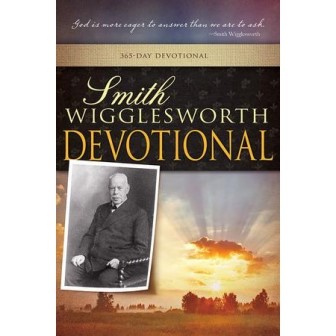 February 25
A New Faith
Where is your faith?
—Luke 8:25
Scripture reading: Luke 8:22-39
Paul spoke of two classes of Christians, the obedient and the disobedient. The obedient always obey God when He first speaks. It is these people whom God will use to make the world know Him.
You cannot talk about things that you have never experienced. God has a process of training us. You cannot take people into the depths of God unless you have been broken yourself. I have been broken and broken and broken. Praise God, for "the LORD is near to those who have a broken heart" (Ps. 34:18). You must have a brokenness to get into the depths of God.
There is a rest of faith that rests in confidence in God. God's promises never fail. "Faith comes by hearing, and hearing by the word of God" (Rom. 10:17). The Word of God can create an irresistible faith, a faith that is never daunted, a faith that never gives up and never fails. We fail to realize the largeness of our Father's supply. We forget that He has a supply that cannot be exhausted. It pleases Him when we ask for much. "If you then, being evil, know how to give good gifts to your children, how much more will your Father who is in heaven give good things to those who ask Him!" (Matt. 7:11). It is the "much more" that God shows me.
There are times when a stone wall seems to be in front of us. There are times when there are no feelings, when everything seems as black as midnight, and there is nothing left but confidence in God. What you must do is have the devotion and confidence to believe that He will not fail and cannot fail. You will never get anywhere if you depend on your feelings. There is something a thousand times better than feelings, and it is the powerful Word of God. A divine revelation within you came when you were born from above, and this is real faith. To be born into the new kingdom is to be born into a new faith.
Thought for today: If God definitely tells you to do anything, do it, but be sure it is God who is telling you.
Excerpted from Smith Wigglesworth Devotional by Smith Wigglesworth, © 1999 by Whitaker House. Published by Whitaker House, New Kensington, PA. Used with permission. All rights reserved. www.whitakerhouse.com.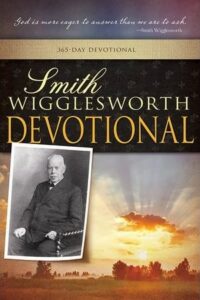 Smith Wigglesworth Devotional: 365 Day Devotional
By Whitaker House
Smith Wigglesworth was a man who took God at his word, and God used his faith as a model for others. Explore these daily truths from Scripture and the writings of the Apostle of Faith, and you'll quench your spiritual thirst, conquer defeating fears, be an effective soul winner, and see impossibilities turn into realities. 558 pages.
More Daily Devotions for February 25
Streams in the Desert by Mrs. Charles E. Cowman
Morning & Evening by Charles Spurgeon