Wigglesworth Devotional February 24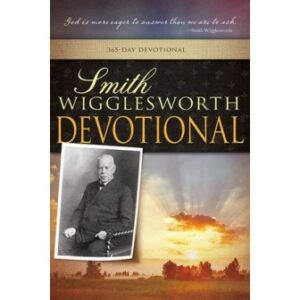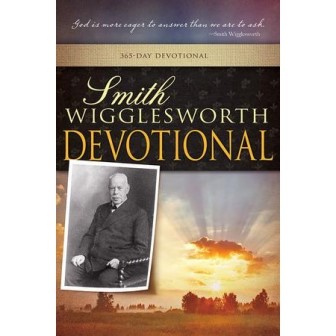 February 24
The Power of Jesus' Words
Only speak a word, and my servant will be healed.
—Matthew 8:8
Scripture reading: Matthew 8:5-13
A centurion came to Jesus, pleading on behalf of his servant, who was paralyzed and dreadfully tormented. This Roman officer was so earnest that he came seeking Jesus. Notice this certainty: there is no such thing as seeking without finding. "He who seeks finds" (Matt. 7:8). Listen to the gracious words of Jesus: "I will come and heal him" (Matt. 8:7).
In most places where I go, there are many people for whom I cannot pray. In some places there are two or three hundred people who would like me to visit them, but I am not able to do so. Yet I am glad that the Lord Jesus is always willing to come and heal. He longs to help the sick ones. He loves to heal them of their afflictions. The Lord is healing many people today by means of handkerchiefs, even as He did in the days of Paul. (See Acts 19:11–12.)
A woman came to me in the city of Liverpool and said, "I would like you to help me by joining me in prayer. My husband is a drunkard and every night comes into the home under the influence of alcohol. Won't you join me in prayer for him?" I asked the woman, "Do you have a handkerchief?" She took out a handkerchief, and I prayed over it and told her to lay it on the pillow of the drunken man. He came home that night and laid his head on the pillow in which this handkerchief was tucked. He laid his head on more than the pillow that night, for he laid his head on the promise of God. In Mark 11:24, we read, "Whatever things you ask when you pray, believe that you receive them, and you will have them."
The next morning the man got up and, going into the first saloon that he had to pass on his way to work, ordered some beer. He tasted it and said to the bartender, "You put some poison in this beer." He could not drink it and went on to the next saloon and ordered some more beer. He tasted it and said to the man behind the counter, "You put some poison in this beer. I believe you folks have plotted to poison me." The bartender was indignant at being charged with this crime. The man said, "I will go somewhere else." He went to another saloon, and the same thing happened as in the two previous saloons. He made such a fuss that he was thrown out.
After he left work that evening, he went to another saloon to get some beer, and again he thought the bartender was trying to poison him. He made such a disturbance that he was thrown out. He went to his home and told his wife what had happened and said, "It seems as though all the fellows have agreed to poison me." His wife said to him, "Can't you see the hand of the Lord in this, that He is making you dislike the stuff that has been your ruin?" This word brought conviction to the man's heart, and he came to the meeting and got saved. The Lord still has power to set the captives free.
Jesus was willing to go and heal the sick servant, but the centurion said, "Lord, I am not worthy that You should come under my roof. But only speak a word, and my servant will be healed" (Matt. 8:8). Jesus was delighted with this expression and "said to the centurion, 'Go your way; and as you have believed, so let it be done for you.' And his servant was healed that same hour" (v. 13).
Jesus is equal to every occasion. He is waiting for an opportunity to bless. He is ready for every opportunity to deliver souls. When we receive Jesus, the following verse is true of us: "Greater is he that is in [us], than he that is in the world" (1 John 4:4 KJV). He is greater than all the powers of darkness. No one can meet the Devil in his own strength, but anyone filled with the knowledge of Jesus, filled with His presence, filled with His power, is more than a match for the powers of darkness. God has called us to be "more than conquerors through Him who loved us" (Rom. 8:37).
Thought for today: The living Word is able to destroy satanic forces. There is power in the words of Jesus.
Excerpted from Smith Wigglesworth Devotional by Smith Wigglesworth, © 1999 by Whitaker House. Published by Whitaker House, New Kensington, PA. Used with permission. All rights reserved. www.whitakerhouse.com.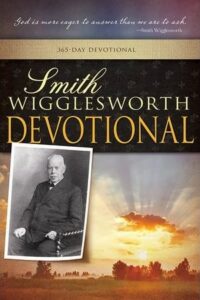 Smith Wigglesworth Devotional: 365 Day Devotional
By Whitaker House
Smith Wigglesworth was a man who took God at his word, and God used his faith as a model for others. Explore these daily truths from Scripture and the writings of the Apostle of Faith, and you'll quench your spiritual thirst, conquer defeating fears, be an effective soul winner, and see impossibilities turn into realities. 558 pages.
More Daily Devotions for February 24
Streams in the Desert by Mrs. Charles E. Cowman
Morning & Evening by Charles Spurgeon