Wigglesworth Devotional February 23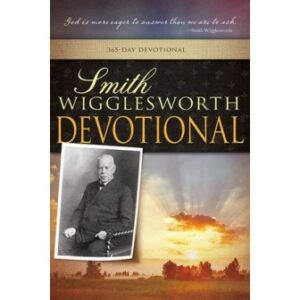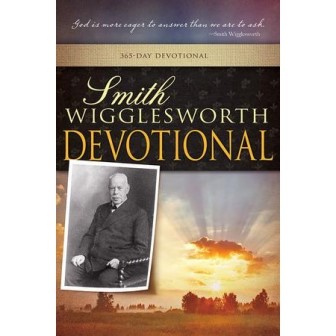 February 23
Come to Jesus
I am willing; be cleansed.
—Matthew 8:3
Scripture reading: Mark 1:28-45
Today there are many needy, afflicted people, but I do not think most of them are half as bad as this first case that we read of in Matthew 8. This man was a leper. You may be suffering from tuberculosis, cancer, or other things, but God will show forth His perfect cleansing, His perfect healing, if you have a living faith in Christ. He is a wonderful Jesus.
This leper must have been told about Jesus. So much is missed because people are not constantly telling what Jesus will do in our day. Probably someone had come to that leper and said, "Jesus can heal you." So he was filled with expectation as he saw the Lord coming down the mountainside. Lepers were not allowed to come within reach of people; they were shut out as unclean. Ordinarily, it would have been very difficult for him to get near because of the crowd that surrounded Jesus. But as Jesus came down from the mountain, He met the leper; He came to the leper.
There was no help for him, humanly speaking, but nothing is too hard for Jesus. The man cried, "Lord, if You are willing, You can make me clean" (Matt. 8:2). Was Jesus willing? You will find that He is always more willing to work than we are to give Him an opportunity to work. The trouble is that we do not come to Him; we do not ask Him for what He is more than willing to give.
If you are definite with Him, you will never go away disappointed. Divine life will flow into you, and instantaneously you will be delivered. Jesus is just the same today, and He says to you, "I am willing; be cleansed." He has an overflowing cup for you, a fullness of life. He will meet you in your absolute helplessness. all things are possible if you will only believe (Mark 9:23). God has a real plan. It is very simple: come to Jesus. You will find Him just the same as He was in days of old (Heb. 13:8).
Thought for today: You will never find Jesus missing an opportunity to do good.
Excerpted from Smith Wigglesworth Devotional by Smith Wigglesworth, © 1999 by Whitaker House. Published by Whitaker House, New Kensington, PA. Used with permission. All rights reserved. www.whitakerhouse.com.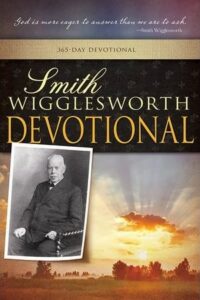 Smith Wigglesworth Devotional: 365 Day Devotional
By Whitaker House
Smith Wigglesworth was a man who took God at his word, and God used his faith as a model for others. Explore these daily truths from Scripture and the writings of the Apostle of Faith, and you'll quench your spiritual thirst, conquer defeating fears, be an effective soul winner, and see impossibilities turn into realities. 558 pages.
More Daily Devotions for February 23
Streams in the Desert by Mrs. Charles E. Cowman
Morning & Evening by Charles Spurgeon