Wigglesworth Devotional February 22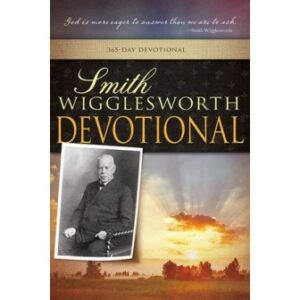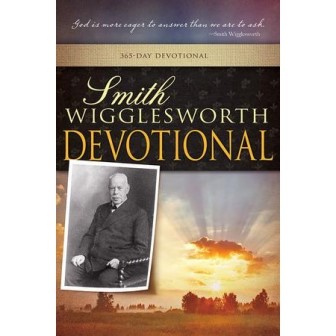 February 22
Changed by the Power of Jesus
They brought to Him many who were demon-possessed. And He cast out the spirits with a word, and healed all who were sick, that it might be fulfilled which was spoken by Isaiah the prophet, saying: "He Himself took our infirmities and bore our sicknesses."
—Matthew 8:16-17
Scripture reading: 2 Corinthians 3
I was preaching one day about the name of Jesus, and there was a man leaning against a lamppost, listening. He needed the lamppost to enable him to stay on his feet. I asked him, "Are you sick?" He showed me his hand, and I saw that inside his coat he had a silver-handled dagger. He told me that he had been on his way to kill his unfaithful wife but that he had heard me speaking about the power of the name of Jesus and could not get away. He said that he felt helpless. I said, "Kneel down." There on the square, with people passing back and forth, he got saved.
I took him to my home and clothed him with a new suit. I saw something in that man that God could use. He said to me the next morning, "God has revealed Jesus to me. I see that all has been laid upon Jesus." I lent him some money, and he soon got together a wonderful little home. His faithless wife was living with another man, but he invited her back to the home that he had prepared for her. She came. Where enmity and hatred had been before, the whole situation was transformed by love. God made that man a minister wherever he went. Everywhere there is power in the name of Jesus. God can "save to the uttermost" (Heb. 7:25).
Another miraculous healing took place in Stockholm. There was a home for incurables there, and one of the patients was brought to the meeting. He had palsy and was shaking all over. In front of three thousand people, he came to the platform, supported by two others. The power of God fell on him as I anointed him in the name of Jesus. The moment I touched him, he dropped his crutch and began to walk in the name of Jesus. He walked around that great building in view of all the people.
Thought for today: There is nothing that our God cannot do. He will do everything if you will dare to believe.
Excerpted from Smith Wigglesworth Devotional by Smith Wigglesworth, © 1999 by Whitaker House. Published by Whitaker House, New Kensington, PA. Used with permission. All rights reserved. www.whitakerhouse.com.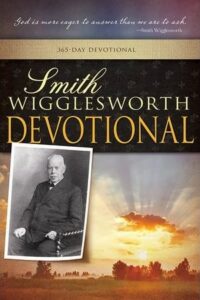 Smith Wigglesworth Devotional: 365 Day Devotional
By Whitaker House
Smith Wigglesworth was a man who took God at his word, and God used his faith as a model for others. Explore these daily truths from Scripture and the writings of the Apostle of Faith, and you'll quench your spiritual thirst, conquer defeating fears, be an effective soul winner, and see impossibilities turn into realities. 558 pages.
More Daily Devotions for February 22
Streams in the Desert by Mrs. Charles E. Cowman
Morning & Evening by Charles Spurgeon