Wigglesworth Devotional February 21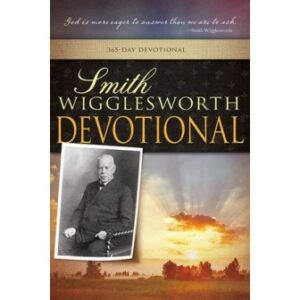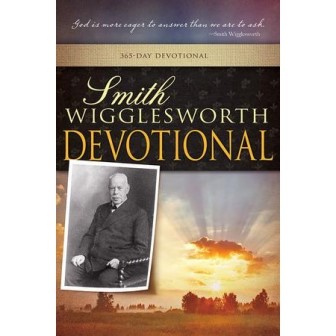 February 21
A Lame Man Healed
Silver and gold I do not have, but what I do have I give you: In the name of Jesus Christ of Nazareth, rise up and walk.
—Acts 3:6
Scripture reading: Acts 3:1-16
Peter and John were helpless and uneducated. They had no college education; they had only some training in fishing. But they had been with Jesus. To them had come a wonderful revelation of the power of the name of Jesus. They had handed out the bread and fish after Jesus had multiplied them. They had sat at the table with Him, and John had often gazed into His face. Jesus often had had to rebuke Peter, but He had manifested His love to him through it all. Yes, He loved Peter, the wayward one. Oh, He's a loving Savior! I have been wayward and stubborn. I had an unmanageable temper at one time, but how patient He has been. I am here to tell you that there is power in Jesus and in His wondrous name to transform anyone, to heal anyone.
If only you will see Him as God's Lamb, as God's beloved Son, upon whom was laid "the iniquity of us all" (Isa. 53:6). If only you will see that Jesus paid the whole price for our redemption so that we might be free. Then you can enter into your purchased inheritance of salvation, of life, and of power.
Poor Peter and John! They had no money. I don't think there are many who are as poor as Peter and John were. But they had faith; they had the power of the Holy Spirit; they had God. You can have God even though you have nothing else. Even if you have lost your character, you can have God. I have seen the worst men saved by the power of God.
Thought for today: He will lead you into nothingness, but when you are in nothingness, you will be in power. He will lead you into weakness, but when you are in weakness, God will be with you in might. Everything that seems weak from a human perspective will be under the control of divine power.
Excerpted from Smith Wigglesworth Devotional by Smith Wigglesworth, © 1999 by Whitaker House. Published by Whitaker House, New Kensington, PA. Used with permission. All rights reserved. www.whitakerhouse.com.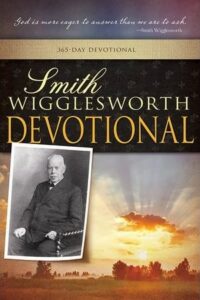 Smith Wigglesworth Devotional: 365 Day Devotional
By Whitaker House
Smith Wigglesworth was a man who took God at his word, and God used his faith as a model for others. Explore these daily truths from Scripture and the writings of the Apostle of Faith, and you'll quench your spiritual thirst, conquer defeating fears, be an effective soul winner, and see impossibilities turn into realities. 558 pages.
More Daily Devotions for February 21
Streams in the Desert by Mrs. Charles E. Cowman
Morning & Evening by Charles Spurgeon