Wigglesworth Devotional February 19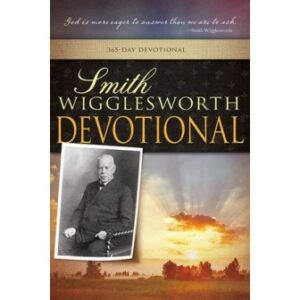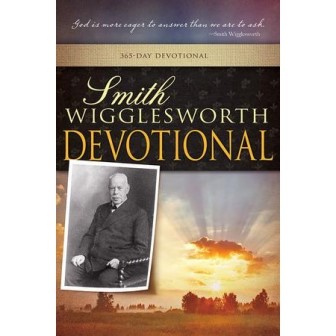 February 19
Raising Lazarus
Part One
The LORD will guide you continually.
—Isaiah 58:11
Scripture reading: Isaiah 58:1-14
One day while in Wales, I went up onto a mountain to pray. As I spent the day in the presence of the Lord, His wonderful power seemed to envelop and saturate me.
Two years before this time, two young men from Wales had come to our house. They were just ordinary lads, but they became very zealous for God. They came to our mission and saw some of the works of God. They said to me, "We would not be surprised if the Lord brings you down to Wales to raise our Lazarus." They explained that the leader of their church was a man who had spent his days working in a tin mine and his nights preaching; the result was that he had collapsed and contracted tuberculosis. For four years he had been a helpless invalid, having to be fed by others.
As I was on the mountaintop that day, the Lord said to me, "I want you to go and raise Lazarus." I told the brother who had accompanied me about this word from the Lord, and when we got down to the valley, I wrote a postcard. It read, "When I was up on the mountain praying today, God told me that I was to go and raise Lazarus." When we arrived at the place, we went to the man to whom I had addressed the postcard. He looked at me and asked, "Did you send this?" "Yes," I replied. He said, "Do you think we believe in this? Here, take it." And he threw the card at me.
The man called a servant and said, "Take this man and show him Lazarus." Then he said to me, "The moment you see him, you will be ready to go home. Nothing will keep you here." Everything he said was true from a human standpoint. The man was helpless. He was nothing but a mass of bones with skin stretched over them. There was no life to be seen. Everything in him spoke of decay.
I said to him, "Will you shout? You remember that at Jericho the people shouted while the walls were still up. God has a similar victory for you if you will only believe." But I could not get him to believe. There was not an atom of faith there.
It is a blessed thing to learn that God's Word can never fail. Never listen to human plans. God can work mightily when you persist in believing Him in spite of discouragement from the human standpoint. When I got back to the man to whom I had sent the postcard, he asked, "Are you ready to go now?" I replied, "I am not moved by what I see. I am moved only by what I believe. I know this: no man looks at the circumstances or relies on his feelings if he believes. The man who believes God has his request."
There were difficult conditions in that Welsh village, and it seemed impossible to get the people to believe. "Ready to go home?" I was asked. But a man and a woman there asked us to come and stay with them. I said to the people, "I want to know how many of you people can pray." No one wanted to pray. I asked if I could get seven people to pray for the poor man's deliverance. I said to the two people we were to stay with, "I will count on you two, and there is my friend and myself. We need three others." I told the people that I trusted that some of them would awaken to their privilege and come in the morning and join us in prayer for the raising of Lazarus.
Thought for today: It will never do to give way to human opinions. If God says a thing, you have to believe it.
Excerpted from Smith Wigglesworth Devotional by Smith Wigglesworth, © 1999 by Whitaker House. Published by Whitaker House, New Kensington, PA. Used with permission. All rights reserved. www.whitakerhouse.com.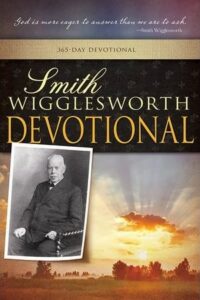 Smith Wigglesworth Devotional: 365 Day Devotional
By Whitaker House
Smith Wigglesworth was a man who took God at his word, and God used his faith as a model for others. Explore these daily truths from Scripture and the writings of the Apostle of Faith, and you'll quench your spiritual thirst, conquer defeating fears, be an effective soul winner, and see impossibilities turn into realities. 558 pages.
More Daily Devotions for February 19
Streams in the Desert by Mrs. Charles E. Cowman
Morning & Evening by Charles Spurgeon