Wigglesworth Devotional February 18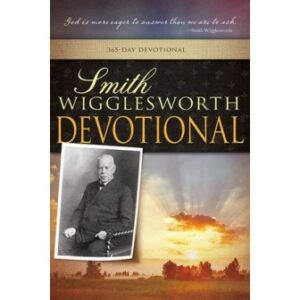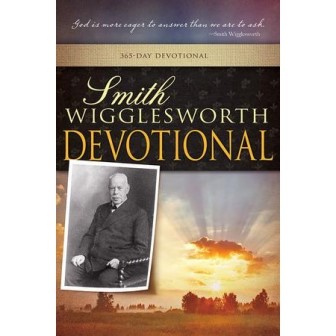 February 18
The Power of His Name
Therefore God also has highly exalted Him and given Him the name which is above every name, that at the name of Jesus every knee should bow.
—Philippians 2:9-10
Scripture reading: Philippians 2:1-13
There is power to overcome everything in the world through the name of Jesus. "There is no other name under heaven given among men by which we must be saved" (Acts 4:12).
Six people went into the house of a sick man to pray for him. He was a leader in the Episcopal Church, and he lay in his bed utterly helpless. He had read a little tract about healing and had heard about people praying for the sick. So he sent for these friends, who, he thought, could pray "the prayer of faith" (James 5:15). He was anointed according to James 5:14, but because he had no immediate manifestation of healing, he wept bitterly. The six people walked out of the room, somewhat crestfallen to see the man lying there in an unchanged condition.
When they were outside, one of the six said, "There is one thing we could have done. I wish you would all go back with me and try it." They all went back and got together in a group. This brother said, "Let us whisper the name of Jesus." At first, when they whispered this worthy name, nothing seemed to happen. But as they continued to whisper "Jesus! Jesus! Jesus!" the power began to fall. As they saw that God was beginning to work, their faith and joy increased, and they spoke the name louder and louder. As they did so, the man rose from his bed and dressed himself. The secret was just this: those six people had gotten their eyes off the sick man and were taken up with the Lord Jesus Himself. Their faith grasped the power in His name. Oh, if people would only appreciate the power in His name, there is no telling what would happen.
Thought for today: Through the name of Jesus and through the power of His name, we have access to God.
Excerpted from Smith Wigglesworth Devotional by Smith Wigglesworth, © 1999 by Whitaker House. Published by Whitaker House, New Kensington, PA. Used with permission. All rights reserved. www.whitakerhouse.com.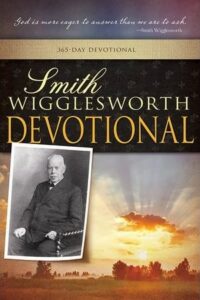 Smith Wigglesworth Devotional: 365 Day Devotional
By Whitaker House
Smith Wigglesworth was a man who took God at his word, and God used his faith as a model for others. Explore these daily truths from Scripture and the writings of the Apostle of Faith, and you'll quench your spiritual thirst, conquer defeating fears, be an effective soul winner, and see impossibilities turn into realities. 558 pages.
More Daily Devotions for February 18
Streams in the Desert by Mrs. Charles E. Cowman
Morning & Evening by Charles Spurgeon