Wigglesworth Devotional February 17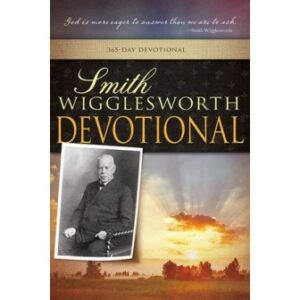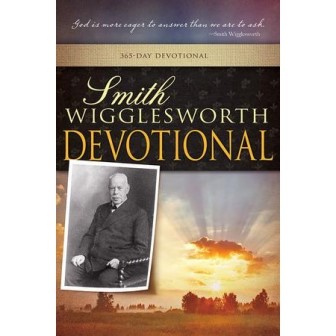 February 17
God's Real Working
I myself always strive to have a conscience without offense toward God and men.
—Acts 24:16
Scripture reading: 1 Corinthians 2
One thing that can hinder our faith is a conscience that is seared. In contrast, there is a conscience that is so open to the presence of God that the smallest thing in the world will drive it to God. When we can come into the presence of God with clear consciences and genuine faith, our hearts not condemning us, then we have confidence toward God (1 John 3:21), "and whatever we ask we receive from Him" (v. 22).
Sugarcoating won't do. We must have reality, the real working of our God. We must know God. We must be able to go in and converse with God. We must also know the mind of God toward us, so that all our petitions are always in line with His will.
As this "like precious faith" (2 Pet. 1:1) becomes a part of you, it will make you so that you will dare to do anything. And remember, God wants daring followers: people who will risk all, who will be strong in Him and willing to do exploits. How will we reach this place of faith? Give up your own mind. Let go of your own thoughts, and take the thoughts of God, the Word of God. If you build yourself on imaginations, you will go wrong. You have the Word of God, and it is enough.
A man gave this remarkable testimony concerning the Word: "Never compare this Book with other books. Comparisons are dangerous. Never think or say that this Book contains the Word of God. It is the Word of God. It is supernatural in origin, eternal in duration, inexpressible in value, infinite in scope, regenerative in power, infallible in authority, universal in interest, personal in application, inspired in totality. Read it through. Write it down. Pray it in. Work it out. Then pass it on."
Thought for today: We need a conscience that does not allow one thing to come into and stay in our lives to break up our fellowship with God and shatter our faith in Him.
Excerpted from Smith Wigglesworth Devotional by Smith Wigglesworth, © 1999 by Whitaker House. Published by Whitaker House, New Kensington, PA. Used with permission. All rights reserved. www.whitakerhouse.com.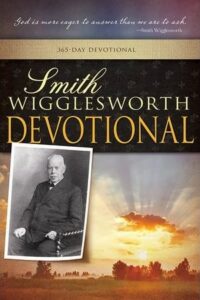 Smith Wigglesworth Devotional: 365 Day Devotional
By Whitaker House
Smith Wigglesworth was a man who took God at his word, and God used his faith as a model for others. Explore these daily truths from Scripture and the writings of the Apostle of Faith, and you'll quench your spiritual thirst, conquer defeating fears, be an effective soul winner, and see impossibilities turn into realities. 558 pages.
More Daily Devotions for February 17
Streams in the Desert by Mrs. Charles E. Cowman
Morning & Evening by Charles Spurgeon