Wigglesworth Devotional February 16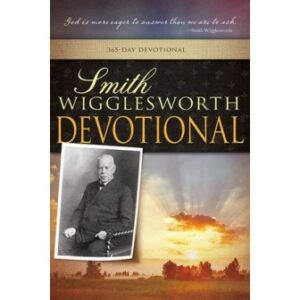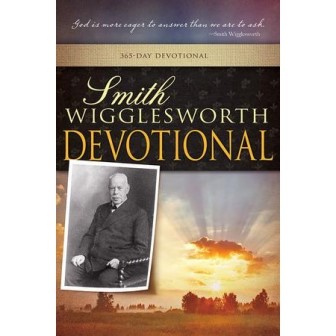 February 16
Like Precious Faith
To those who have obtained like precious faith with us by the righteousness of our God and Savior Jesus Christ: Grace and peace be multiplied to you in the knowledge of God and of Jesus our Lord.
—2 Peter 1:1-2
Scripture reading: 2 Peter 1:1-11
We are often so dull of comprehension because we let the cares of this world blind our eyes, but if we can be open to God, we will see that He has a greater plan for us in the future than we have ever seen or dreamed of in the past. It is God's delight to make possible to us what seems impossible, and when we reach a place where He alone has the right-of-way, then all the things that have been obscured and misunderstood are clarified.
This "like precious faith" that Peter was writing about is a gift that God is willing to give to all of us, and I believe God wants us to receive it so that we may subdue kingdoms, work righteousness, and, if need be, stop the mouths of lions (Heb. 11:33). We should be able to triumph under all circumstances, not because we have confidence in ourselves, but because our confidence is only in God. It is always those people who are full of faith who have a good report, who never murmur, who are in the place of victory, who are not in the place of human order but of divine order, since God has come to dwell in them.
The Lord Jesus is the Divine Author and brings into our minds the "Thus says the Lord" every time. We cannot have anything in our lives, except when we have a "Thus says the Lord" for it. We must see to it that the Word of God is always the standard of everything.
This "like precious faith" is for us all, but there may be some hindrances in your life that God will have to deal with. At one point in my life, it seemed as if I had had so much pressure come into my life that I would break like a potter's vessel. There is no other way into the deep things of God except through a broken spirit (Ps. 51:17). There is no other way into the power of God. God will do for us exceedingly abundantly above all we ask or think (Eph. 3:20) when He can bring us to the place where we can say with Paul, "I live no longer" (see Galatians 2:20), and Another, even Christ, has taken the reins and the rule.
We are no better than our faith. He who believes that Jesus is the Son of God overcomes the world (1 John 5:5). How? This Jesus, upon whom your faith is placed—the power of His name, His personality, His life, His righteousness — is made yours through faith. As you believe in Him and set your hope only on Him, you are purified even as He is pure. You are strengthened because He in whom you trust is strong. You are made whole because He who is all your confidence is whole. You may receive of His fullness, all the untold fullness of Christ, as your faith rests wholly in Him.
I understand God by His Word. I cannot understand God by impressions or feelings. I cannot get to know God by sentiments. If I am going to know God, I am going to know Him by His Word. I know I will be in heaven, but I cannot determine from my feelings that I am going to heaven. I am going to heaven because God's Word says it, and I believe God's Word. And "faith comes by hearing, and hearing by the word of God" (Rom. 10:17).
Thought for today: Whatever your estimation is of your ability, or your righteousness, you are no better than your faith.
Excerpted from Smith Wigglesworth Devotional by Smith Wigglesworth, © 1999 by Whitaker House. Published by Whitaker House, New Kensington, PA. Used with permission. All rights reserved. www.whitakerhouse.com.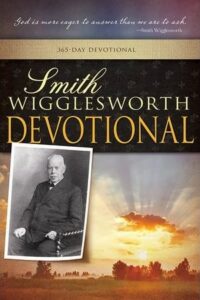 Smith Wigglesworth Devotional: 365 Day Devotional
By Whitaker House
Smith Wigglesworth was a man who took God at his word, and God used his faith as a model for others. Explore these daily truths from Scripture and the writings of the Apostle of Faith, and you'll quench your spiritual thirst, conquer defeating fears, be an effective soul winner, and see impossibilities turn into realities. 558 pages.
More Daily Devotions for February 16
Streams in the Desert by Mrs. Charles E. Cowman
Morning & Evening by Charles Spurgeon