Wigglesworth Devotional February 15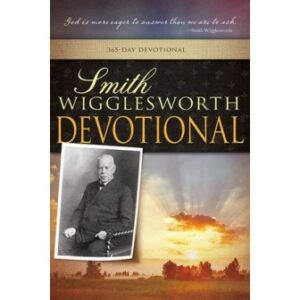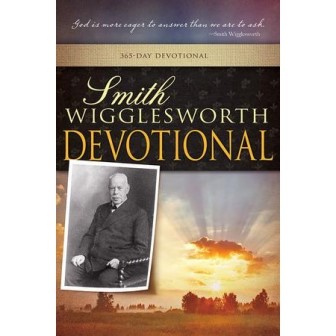 February 15
Only Believe
Do not be afraid; only believe.
—Mark 5:36
Scripture reading: Galatians 5:16-6:10
I want you to be full of enough joy to fill a deep well. If you have to make it happen, there is something wrong. If God makes it happen, there is always something right.
I have thought a great deal about momentum. When a train has arrived at a certain place, some people get out, but some go on to the end of the line. Let us go far enough. There is only one thing to do: stay fully aware and always be pressing on. It will not do to trust in the past. Let us go forward. When it comes to the power of momentum, the past will not do. We must have an inflow of the life of God manifested.
Only believe, only believe,
All things are possible, only believe.
The importance of that chorus is found in the word only. When you can get rid of yourself and everything else you rely on and have only God behind you, then you have reached a place of great reinforcement. If you help yourself — in the measure you help yourself — you will find that the life of God and the power of God are diminished.
Many people try to help themselves. What God wants is for us to cling to Him absolutely and entirely. This is the grand plan that God has for us: "Only believe." If we believe, we will have absolute rest and perfect submission.
Conditions on God's side are always beyond your asking or thinking. The conditions on your side cannot reach the other side unless you come into a place where you can rest on the omnipotent plan of God; then His plan cannot fail to be successful. "Only believe" and you will have absolute rest and perfect tranquility. You can then say, "God has said it, and it cannot fail." All His promises are "Yes" and "Amen" to those who believe (2 Cor. 1:20).
Thought for today: Allow God to take absolute charge of the whole situation.
Excerpted from Smith Wigglesworth Devotional by Smith Wigglesworth, © 1999 by Whitaker House. Published by Whitaker House, New Kensington, PA. Used with permission. All rights reserved. www.whitakerhouse.com.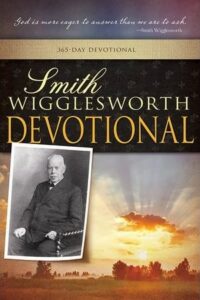 Smith Wigglesworth Devotional: 365 Day Devotional
By Whitaker House
Smith Wigglesworth was a man who took God at his word, and God used his faith as a model for others. Explore these daily truths from Scripture and the writings of the Apostle of Faith, and you'll quench your spiritual thirst, conquer defeating fears, be an effective soul winner, and see impossibilities turn into realities. 558 pages.
More Daily Devotions for February 15
Streams in the Desert by Mrs. Charles E. Cowman
Morning & Evening by Charles Spurgeon