Wigglesworth Devotional February 14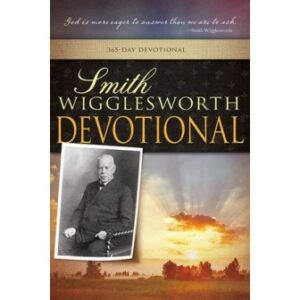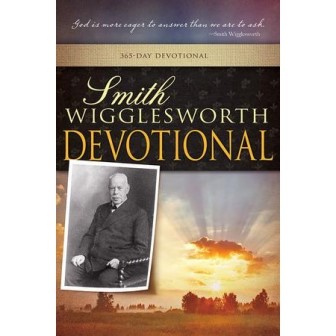 February 14
The Way to Overcome
Who is he who overcomes the world, but he who believes that Jesus is the Son of God?
—1 John 5:5
Scripture reading: 1 John 5
The greatest weakness in the world is unbelief. The greatest power is the faith that works by love. Love, mercy, and grace are bound eternally to faith. Fear is the opposite of faith, but "there is no fear in love" (1 John 4:18). Those whose hearts are filled with a divine faith and love have no question in their hearts as to being caught up when Jesus comes.
The world is filled with fear, torment, remorse, and brokenness, but faith and love are sure to overcome. God has established the earth and humanity on the lines of faith. As you come into line, fear is cast out, the Word of God comes into operation, and you find bedrock. All the promises are "Yes" and "Amen" to those who believe (2 Cor. 1:20).
When you have faith in Christ, the love of God is so real that you feel you could do anything for Jesus. Whoever believes, loves. "We love Him because He first loved us" (1 John 4:19). When did He love us? When we were in the mire. What did He say? "Your sins are forgiven you" (Luke 5:20). Why did He say it? Because He loved us. What for? That He might bring many sons into glory (Heb. 2:10). What was His purpose? That we might be with Him forever.
The whole pathway is an education for this high vocation and calling. How glorious this hidden mystery of love is! For our sins there is the double blessing. "Whatever is born of God overcomes the world. And this is the victory…our faith" (1 John 5:4). To believe is to overcome.
I am heir to all the promises because I believe. It is a great heritage. I overcome because I believe the truth, and the truth makes me free (John 8:32). Christ is the root and source of our faith, and because He is in our faith, what we believe for will come to pass. There is no wavering. This is the principle: he who believes is definite. A definite faith brings a definite experience and a definite utterance.
There is no limit to the power God will cause to come upon those who cry to Him in faith, for God is rich to all who will call upon Him. Stake your claim for your children, your families, your coworkers, so that many sons may be brought to glory. As your prayer rests upon the simple principle of faith, nothing will be impossible for you.
The root principle of all this divine overcoming faith in the human heart is Christ, and when you are grafted deeply into Him, you may win millions of lives to the faith. Jesus is the Way, the Truth, and the Life (John 14:6). He is the answer to every hard problem in your heart.
"Love has been perfected among us in this: that we may have boldness in the day of judgment; because as He is, so are we in this world" (1 John 4:17). "Everyone who has this hope in Him purifies himself" (1 John 3:3). God confirms this faith in us so that we may be refined in the world, "not having spot or wrinkle or any such thing" (Eph. 5:27).
It is the Lord who purifies and brings us to the place where the fire burns up the dross, and there He anoints us with fresh oil, so that at all times we may be ready for His appearing. God is separating us for Himself, just as He separated Enoch for a walk with Himself. Because of a divinely implanted faith, he could testify before his translation that he pleased God (Heb. 11:5). As the Day of the Lord hastens on, we, too, need to walk by faith until we overcome all things. By our simple belief in Jesus Christ, we walk right into glory.
Thought for today: Being more than overcomers is to have a shout at the end of the fight.
Excerpted from Smith Wigglesworth Devotional by Smith Wigglesworth, © 1999 by Whitaker House. Published by Whitaker House, New Kensington, PA. Used with permission. All rights reserved. www.whitakerhouse.com.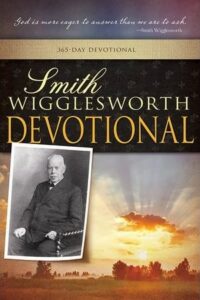 Smith Wigglesworth Devotional: 365 Day Devotional
By Whitaker House
Smith Wigglesworth was a man who took God at his word, and God used his faith as a model for others. Explore these daily truths from Scripture and the writings of the Apostle of Faith, and you'll quench your spiritual thirst, conquer defeating fears, be an effective soul winner, and see impossibilities turn into realities. 558 pages.
More Daily Devotions for February 14
Streams in the Desert by Mrs. Charles E. Cowman
Morning & Evening by Charles Spurgeon