Wigglesworth Devotional February 12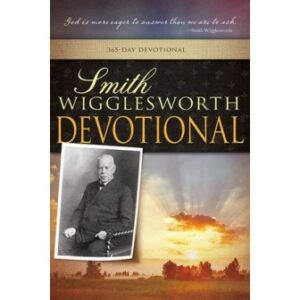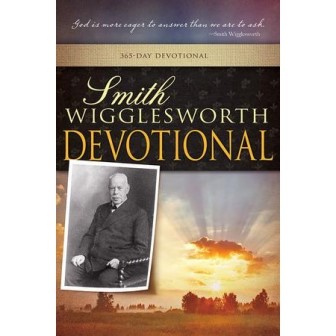 February 12
Unbelief Hinders God's Power
Now He did not do many mighty works there because of their unbelief.
—Matthew 13:58
Scripture reading: Hebrews 3:8-19
The Spirit of God wants us to understand there is nothing that can interfere with our coming into perfect blessing except unbelief. Unbelief is a terrible hindrance. As soon as we are willing to allow the Holy Spirit to have His way, we will find that great things will happen all the time. But oh, how much of our own human reason we have to get rid of, how much human planning we have to become divorced from. What would happen right now if everybody believed God? I love the thought that God the Holy Spirit wants to emphasize the truth that if we will only yield ourselves to the divine plan, He is right there to bring forth the mystery of truth.
How many of us believe the Word? It is easy to quote it, but it is more important to have it than to quote it. It is very easy for me to quote, "Now we are children of God" (1 John 3:2), but it is more important for me to know whether I am a son of God. When the Son was on the earth, He was recognized by the people who heard Him. "No man ever spoke like [Him]‖ (John 7:46). His word was with power, and that word came to pass. Sometimes you have quoted, "He who is in you is greater than he who is in the world" (1 John 4:4), and you could tell just where to find the verse. But brother, is it so? Can demons remain in your presence? You have to be greater than demons. Can disease lodge in the body that you touch? You have to be greater than the disease. Do we dare stand on the Word of God and face the facts of the difficulties before us?
"Faith is the substance of things hoped for" (Heb. 11:1). Faith is the Word. You were begotten of the Word; the Word is in you; the life of the Son is in you; and God wants you to believe.
Thought for today: Can anything in the world stand against you and hold its place if it is a fact that He who is in you is greater than he who is in the world?
Excerpted from Smith Wigglesworth Devotional by Smith Wigglesworth, © 1999 by Whitaker House. Published by Whitaker House, New Kensington, PA. Used with permission. All rights reserved. www.whitakerhouse.com.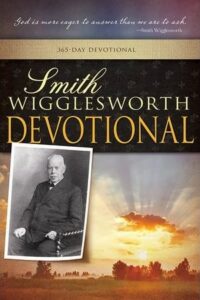 Smith Wigglesworth Devotional: 365 Day Devotional
By Whitaker House
Smith Wigglesworth was a man who took God at his word, and God used his faith as a model for others. Explore these daily truths from Scripture and the writings of the Apostle of Faith, and you'll quench your spiritual thirst, conquer defeating fears, be an effective soul winner, and see impossibilities turn into realities. 558 pages.
More Daily Devotions for February 12
Streams in the Desert by Mrs. Charles E. Cowman
Morning & Evening by Charles Spurgeon