Wigglesworth Devotional February 11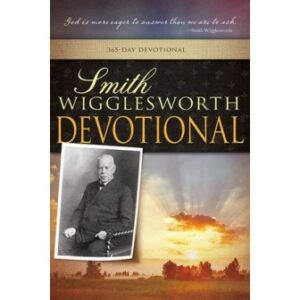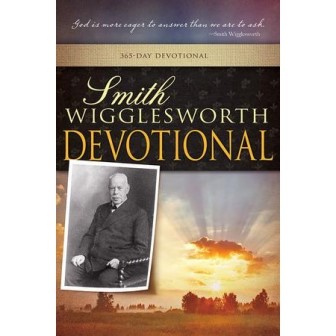 February 11
God Knows and Can Heal
Jesus went about all the cities and villages, teaching in their synagogues, preaching the gospel of the kingdom, and healing every sickness and every disease among the people.
—Matthew 9:35
Scripture reading: Psalm 147
I was taken to see a beautiful nine-year-old boy who was lying on a bed. The mother and father were distraught because he had been lying there for months. They had to lift and feed him; he was like a statue with flashing eyes. As soon as I entered the place, the Lord revealed to me the cause of the trouble, so I said to the mother, "The Lord shows me there is something wrong with his stomach."
She said, "Oh no, we have had two physicians, and they say it is paralysis of the mind."
I said, "God reveals to me it is his stomach."
"Oh, no, it isn't. These physicians ought to know, they have X-rayed him."
The gentleman who brought me there said to the mother, "You have sent for this man; you have been the means of his coming; now don't you stand out against him. This man knows what he has got to do."
But Dr. Jesus knows more than that. He knows everything. All you have to do is call for Jesus, and He will come. Divine things are so much better than human things. Who will interfere with the divine mind of the Spirit that has all revelation, that understands the whole condition of life? The Word of God declares He knows all things (1 John 3:20) and is well acquainted with the manifestation of our bodies, for everything is naked and open before Him to whom we must give account (Heb. 4:13). Having the mind of the Spirit, we understand what the will of God is. I prayed over this boy and laid my hands on his stomach. He became sick, vomited a worm thirteen inches long, and was perfectly restored.
Thought for today: When will we come into the knowledge of God? When we cease from our own minds and allow ourselves to become clothed with the mind and authority of the mighty God.
Excerpted from Smith Wigglesworth Devotional by Smith Wigglesworth, © 1999 by Whitaker House. Published by Whitaker House, New Kensington, PA. Used with permission. All rights reserved. www.whitakerhouse.com.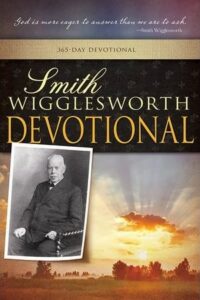 Smith Wigglesworth Devotional: 365 Day Devotional
By Whitaker House
Smith Wigglesworth was a man who took God at his word, and God used his faith as a model for others. Explore these daily truths from Scripture and the writings of the Apostle of Faith, and you'll quench your spiritual thirst, conquer defeating fears, be an effective soul winner, and see impossibilities turn into realities. 558 pages.
More Daily Devotions for February 11
Streams in the Desert by Mrs. Charles E. Cowman
Morning & Evening by Charles Spurgeon