Wigglesworth Devotional February 10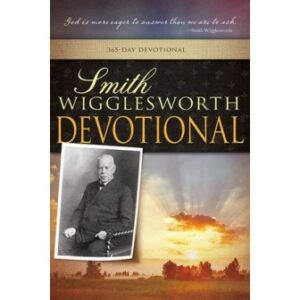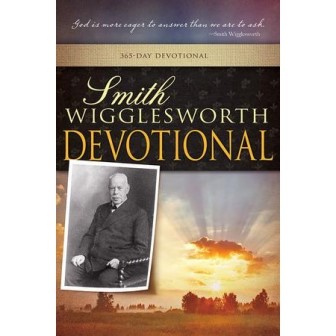 February 10
A Divine Touch
[The Lord]
heals all your diseases.

—Psalm 103:3
Scripture reading: Psalm 103
One day a stylishly dressed lady came to our meeting and on up to the platform. Under her arm, going down underneath her dress, was a crutch that nobody could see. She had been helpless in one leg for twenty years, had heard of what God was doing, and wanted to be prayed for. As soon as we prayed for her, she exclaimed, "What have you done with my leg?" Three times she said it, and then we saw that the crutch was loose and hanging and that she was standing straight up.
The lady who was interpreting for me said to her, "We have done nothing with your leg. If anything has been done, it is God who has done it."
She answered, "I have been lame and used a crutch for twenty years, but my leg is perfect now." We did not suggest that she kneel at the altar and thank God; she fell down among the others and cried for mercy. I find that when God touches us, it is a divine touch of life and power; it thrills and quickens the body so that people know it is God. Then conviction comes, and they cry for mercy.
God heals by the power of His Word. But the most important thing is, Are you saved? Do you know the Lord? Are you prepared to meet God? You may be an invalid as long as you live, but you may be saved by the power of God. You may have a strong, healthy body but may go straight to hell because you know nothing of the grace of God and salvation. Thank God I was saved in a moment, the moment I believed, and God will do the same for you.
God means by this divine power within you to make you follow after the mind of the Spirit by the Word of God until you are entirely changed by the power of it. You might say, "Wigglesworth, is there anything you can look up to God and ask Him for in your body?" I will say now that I have a body in perfect condition and have nothing to ask for, and I am sixty-five. It was not always so. This body was a frail, helpless body, but God fulfilled His Word to me: He took my infirmities and my sicknesses, and by His stripes I am healed (Matt. 8:17; Isa. 53:5).
It is wonderful to go here and there and not even notice that you have a body because it is not a hindrance to you. He took our infirmities. He bore our sickness; He came to heal our brokenheartedness. Jesus wants us to come forth in divine likeness, in resurrection force, in the power of the Spirit, to walk in faith and understand His Word. That is what He meant when He said He would give us power over all the power of the Enemy. He will subdue all things until everything comes into perfect harmony with His will. Is He reigning over your affections, desires, and will? If so, when He reigns, you will be subject to His reigning power. He will be the authority over the whole situation. When He reigns, everything must be subservient to His divine plan and will for us.
See what the Word of God says, "No one can say that Jesus is Lord except by the Holy Spirit" (1 Cor. 12:3). "Lord!" Bless God forever. Oh, for Him to be Lord and Master! For Him to rule and control! For Him to be filling your whole body with the plan of truth! Because you are in Christ Jesus, all things are subject to Him. It is lovely, and God wants to make it so to you. When you get there, you will find divine power continually working. I absolutely believe that no person comes into the place of revelation and activity of the gifts of the Spirit except by this fulfilled promise of Jesus that He will baptize us in the Holy Spirit.
Thought for today: Praise God for anything that brings people to the throne of grace.
Excerpted from Smith Wigglesworth Devotional by Smith Wigglesworth, © 1999 by Whitaker House. Published by Whitaker House, New Kensington, PA. Used with permission. All rights reserved. www.whitakerhouse.com.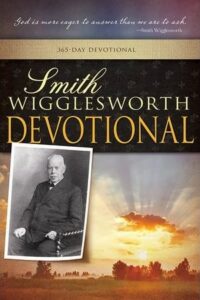 Smith Wigglesworth Devotional: 365 Day Devotional
By Whitaker House
Smith Wigglesworth was a man who took God at his word, and God used his faith as a model for others. Explore these daily truths from Scripture and the writings of the Apostle of Faith, and you'll quench your spiritual thirst, conquer defeating fears, be an effective soul winner, and see impossibilities turn into realities. 558 pages.
More Daily Devotions for February 10
Streams in the Desert by Mrs. Charles E. Cowman
Morning & Evening by Charles Spurgeon