Wigglesworth Devotional for December 3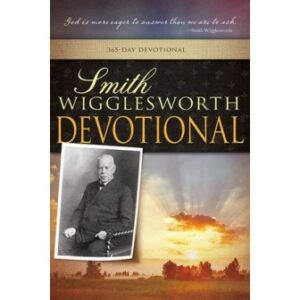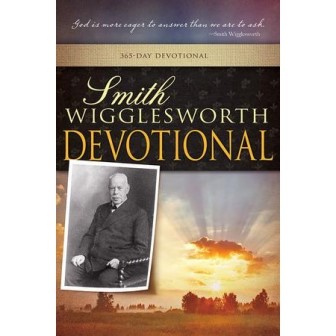 December 3
Greater Is He Who Is in You
The LORD is my light and my salvation; whom shall I fear? The LORD is the strength of my life; of whom shall I be afraid?
—Psalm 27:1
Scripture reading: Psalm 27
Be ready to challenge the Devil. Don't be afraid. You will be delivered from fear if you believe. You can have "ears to hear" (Matt. 11:15) or ears that do not hear. Ears that hear are the ears of faith, and your ears will be so open to what is spiritual that they will lay hold of it.
When the Word of God becomes the life and nature of you, you will find that the minute you open it, it becomes life to you; you will find that you have to be joined up with the Word. You are to be the epistles of Christ (2 Cor. 3:3). This means that Christ is the Word, and He will be known in us by our fruits. (See Matthew 7:16–20.) He is the life and the nature of you. It is a new nature: a new life, a new breath, a new spiritual atmosphere. There is no limitation in this standard, but in everything else you are limited. "He who is in you is greater than he who is in the world" (1 John 4:4). When the Word of Life is lived out in you because it is your life, then it is enacted, and it brings forth what Godhas desired. When we quote something from the Scriptures, we must be careful that we are living according to it. The Word of God has to abide in you, for the Word is life and it brings forth life, and this is the life that makes you "free from the law of sin and death" (Rom. 8:2).
Thought for today: The Word not only gives you a foundation but also puts you in a place where you can stand and after the battle keep on standing.
Excerpted from Smith Wigglesworth Devotional by Smith Wigglesworth, © 1999 by Whitaker House. Published by Whitaker House, New Kensington, PA. Used with permission. All rights reserved. www.whitakerhouse.com.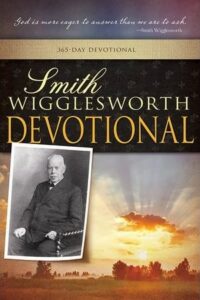 Smith Wigglesworth Devotional: 365 Day Devotional
By Whitaker House
Smith Wigglesworth was a man who took God at his word, and God used his faith as a model for others. Explore these daily truths from Scripture and the writings of the Apostle of Faith, and you'll quench your spiritual thirst, conquer defeating fears, be an effective soul winner, and see impossibilities turn into realities. 558 pages.
More Daily Devotions for December 3
Streams in the Desert by Mrs. Charles E. Cowman
Morning & Evening by Charles Spurgeon