Wigglesworth Devotional for December 25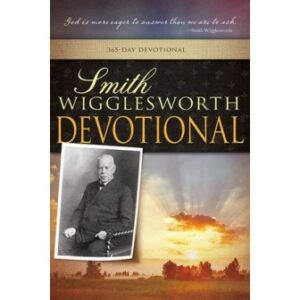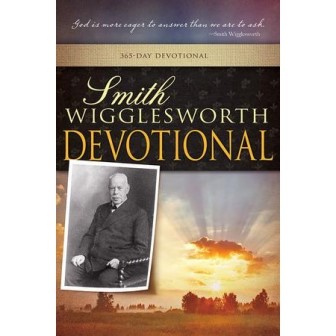 December 25
God Is Near
"Behold, the virgin shall be with child, and bear a Son, and they shall call His name Immanuel," which is translated, "God with us."
—Matthew 1:23
Scripture reading: Matthew 1:18-25; Philippians 2:5-11
Being saved is a reality. There is a great deal of truth about having the peace of God. There is a great deal of knowledge in knowing that you are free, and there is a wonderful manifestation of power to keep you free. But I find Satan dethrones some of the loveliest people because he catches them at a time when they are unaware. I find these poor souls constantly being deceived by the power of Satan.
Hear this word: when Satan is the nearest, God is nearer with an abundant measure of His grace. When you feel almost defeated, He has a banner waving over you to cover you. He covers you with His grace; He covers you with His righteousness. It is the very nature of the Son of God.
It is impossible to remain in the natural body when you experience the life of God. When you are intoxicated with the Spirit, the Spirit life flows through the avenues of your mind and the keen perception of the heart with deep pulsations. You are filled with the passion of the grace of God until you are illuminated by the power of the new wine, the wine of the kingdom. This is rapture. No natural body will be able to stand this process. It will have to leave the body, but the body will be a preserver to it until the sons of God are marvelously manifested. Sonship is a position of rightful heirship. Sons have a right to the first claiming of the will.
I would like you to realize that redemption is so perfect that it causes you to stop judging yourself. You believe that God has a righteous judgment for you. Escape from the powers of the Devil. You can have an abundance of grace, righteousness, liberty for the soul, and transformation of the mind. You can be lifted out of your earthly place into God's power and authority.
Thought for today: Jesus left heaven though He had the right not to leave.
Excerpted from Smith Wigglesworth Devotional by Smith Wigglesworth, © 1999 by Whitaker House. Published by Whitaker House, New Kensington, PA. Used with permission. All rights reserved. www.whitakerhouse.com.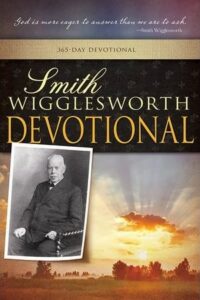 Smith Wigglesworth Devotional: 365 Day Devotional
By Whitaker House
Smith Wigglesworth was a man who took God at his word, and God used his faith as a model for others. Explore these daily truths from Scripture and the writings of the Apostle of Faith, and you'll quench your spiritual thirst, conquer defeating fears, be an effective soul winner, and see impossibilities turn into realities. 558 pages.
More Daily Devotions for December25
Streams in the Desert by Mrs. Charles E. Cowman
Morning & Evening by Charles Spurgeon