Wigglesworth Devotional for December 23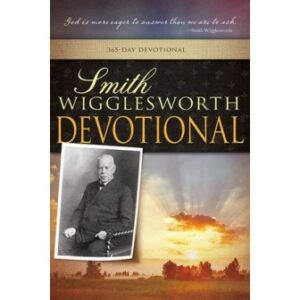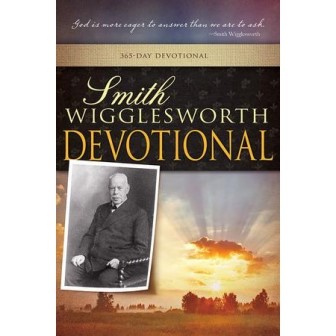 December 23
Beyond Imagination
That Christ may dwell in your hearts through faith; that you, being rooted and grounded in love, may be able to comprehend with all the saints…the love of Christ which passes knowledge.
—Ephesians 3:17-19
Scripture reading: Romans 8
Are we children of circumstances or children of faith? In our humanity, we may be troubled by the blowing of the wind. As it blows, it whispers fearfulness; but if you are "rooted and grounded," you can stand the tests, and it is only then that you "may be able to comprehend…what is the width and length and depth and height; to know the love of Christ which passes knowledge" (Eph. 3:18–19). It is an addition sum to meet every need, to display God's power, and to enlarge one's faith.
What does Paul mean by the width of Christ's love? It is recognizing that God is sufficient in every circumstance. The length of His love indicates that God is in everything. God is in the depths and the heights! God is always lifting you, and the truth in this verse is enough for anyone in any circumstance to triumph. He "is able to do exceedingly abundantly above all that we can ask or think," not according to the mind of Paul, but "according to the power that works in us" (v. 20). Simplicity of heart can broaden one's perspective, but this fullness is an ideal power of God in the human soul, enlarging every part. God is there instead of you to make you full, and you are full as your faith reaches out to be filled with all the fullness of God.
The power of the Lord was present to heal. His fullness of power flowed out of the disciples to others. In Acts 1, we see the power of God revealed as Jesus was lifted up to where He was before — into the presence of God. Jesus Christ showed the power of God in human flesh. The fullness of the Godhead was bodily manifested in Jesus (Col. 2:9). John said that "in Him was life, and the life was the light of men" (John 1:4). His substance revealed the fullness of God. How can it be fulfilled in you? The Scripture provides the answer: He is "able to do exceedingly abundantly above all that we can ask or think" (Eph. 3:20). It is filled there in the glory. But it's a tremendous thing. God will have to do something. Beloved, it is not according to your mind at all but according to the mind of God, according to the revelation of the Spirit. "Above all that we can ask or think." The blood has been poured out.
Truly, we are not worthy, but He is worthy. He will do more than we can even ask. How can it be possible? God puts it in your heart. He can do it. We hear much about rates of interest, but if you will faithfully follow God, He will add, enlarge, and lift you all the time, adding compound interest. Five percent? No! A thousand percent, a million percent! If you are willing, if holiness is the purpose of your heart, it will be done, for God is in His place. Will you be in the plan "according to the power that works in [you]" (Eph. 3:20)? Whatever you are at any time, it will be by His effective power, lifting, controlling, and carrying you in constant rest and peace; it is "according to the power that works in [you]." Let everyone say: "To Him be glory in the church by Christ Jesus to all generations, forever and ever. Amen" (v. 21).
Thought for today: Many people receive no blessing because they did not thank God for the last blessing.
Excerpted from Smith Wigglesworth Devotional by Smith Wigglesworth, © 1999 by Whitaker House. Published by Whitaker House, New Kensington, PA. Used with permission. All rights reserved. www.whitakerhouse.com.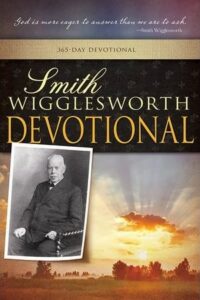 Smith Wigglesworth Devotional: 365 Day Devotional
By Whitaker House
Smith Wigglesworth was a man who took God at his word, and God used his faith as a model for others. Explore these daily truths from Scripture and the writings of the Apostle of Faith, and you'll quench your spiritual thirst, conquer defeating fears, be an effective soul winner, and see impossibilities turn into realities. 558 pages.
More Daily Devotions for December 23
Streams in the Desert by Mrs. Charles E. Cowman
Morning & Evening by Charles Spurgeon