Wigglesworth Devotional for December 19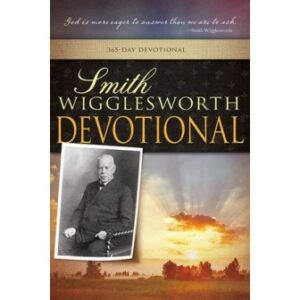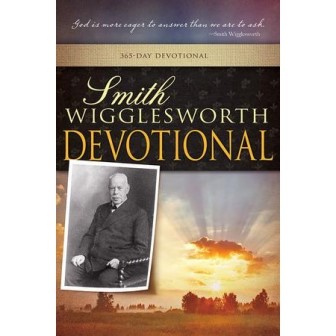 December 19
Worthy Conduct
Being confident of this very thing, that He who has begun a good work in you will complete it until the day of Jesus Christ.
—Philippians 1:6
Scripture reading: Philippians 1
I have great love for my sons and my daughter, but it is nothing in comparison to God's love toward us. God's love wants us to walk up and down the earth as His Son did: clothed, filled, radiant, with fire beaming forth from our countenances, setting forth the power of the Spirit so that the people jump into liberty.
But there is deplorable ignorance among those who have gifts. It is not right for you to think that because you have a gift, you are to wave it before the people and try to get their minds upon that, because, if you do, you will be out of the will of God. Gifts and callings in the body of Christ may be irrevocable (Rom. 11:29), but remember that God calls you to account for properly administering the gift in a spiritual way after you have received it. It is not given to adorn you, but to sustain, build, edify, and bless the church. When God ministers through a member of the body of Christ and the church receives this edification, then all the members will rejoice together. God moves upon us as His offspring, as His choice, and as the fruit of the earth. He wants us to be elegantly clothed in wonderful raiment, even as our Master is.
His workings upon us may be painful, but the wise saint will remember that among those whom God chastens, it is the one who is trained by that chastening to whom "it yields the peaceable fruit of righteousness" (Heb. 12:11). Therefore, let Him do with you what seems good to Him, for He has His hand upon you; He will not willingly take it off until He has performed the thing He knows you need. So if He comes to sift you, be ready for the sifting. If He comes with chastisement, be ready for chastisement. If He comes with correction, be ready for correction. Whatever He wills, let Him do it, and He will bring you to the land of plenty. Oh, it is worth the world to be under the power of the Holy Spirit!
If He does not chasten you, if you sail placidly along without incident, without crosses, without persecutions, without trials, remember that "if you are without chastening, of which all have become partakers, then you are illegitimate and not sons" (Heb. 12:8). Therefore, "examine yourselves as to whether you are in the faith" (2 Cor. 13:5). Never forget that Jesus said this word: "They who hear My voice follow Me." (See John 10:27.)
Thought for today: Jesus wants you to have a clear ring to your testimony.
Excerpted from Smith Wigglesworth Devotional by Smith Wigglesworth, © 1999 by Whitaker House. Published by Whitaker House, New Kensington, PA. Used with permission. All rights reserved. www.whitakerhouse.com.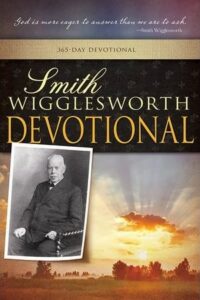 Smith Wigglesworth Devotional: 365 Day Devotional
By Whitaker House
Smith Wigglesworth was a man who took God at his word, and God used his faith as a model for others. Explore these daily truths from Scripture and the writings of the Apostle of Faith, and you'll quench your spiritual thirst, conquer defeating fears, be an effective soul winner, and see impossibilities turn into realities. 558 pages.
More Daily Devotions for December 19
Streams in the Desert by Mrs. Charles E. Cowman
Morning & Evening by Charles Spurgeon