Wigglesworth Devotional for December 12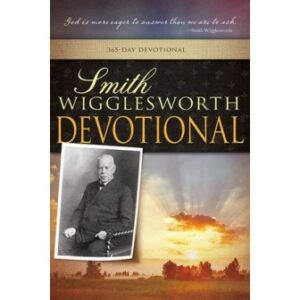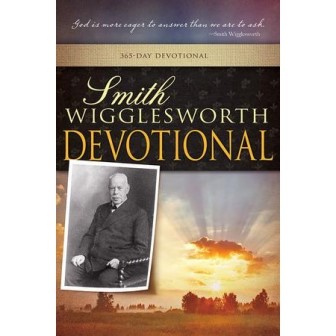 December 12
Humility and Compassion
Being found in appearance as a man, He humbled Himself and became obedient to the point of death, even the death of the cross.
—Philippians 2:8
Scripture reading: Philippians 2:1-18
It is very important to minister in the gifts of the Spirit in the proper way. There is no anointing like the unction that comes out of death, when we are dead with Christ. It is this position that makes us live with Him. If we have been conformed to His death, then, in that same death, like Paul, we will be made like Him in His resurrection power (Phil. 3:10-11).
But do not forget that Jesus was coequal with the Father and that He made Himself of no reputation when he became man and came to earth (Phil. 2:6-7). He did not come out and say that He was this, that, or the other. No, that was not His position. Jesus had all the gifts. He could have stood up and said to Peter and John and James and the rest of them, when the dead son was being carried through the gate of the city of Nain (see Luke 7:11-15), "Stand to one side, Peter. Clear out of the way, John. Make room for Me, Thomas. Don't you know who I am? I am coequal with the Father. I have all power, I have all gifts, I have all graces. Stand to one side; I will show you how to raise the dead!"
Is that how He did it? No! Never. Then what made it come to pass? He was observant. The disciples were there, but they did not have the same observance. What did He see? He saw the widow and knew that she was carrying to burial that day all her help, all her life. Her love was bound up in that son. There she was, broken and bent over with sorrow, all her hopes blighted.
Jesus had compassion upon her, and the compassion of Jesus was greater than death. His compassion was so marvelous that it went beyond the powers of death and all the powers of demons. Isn't He a lovely Jesus? Isn't He a precious Savior?
Thought for today: Observance comes from an inward holy flame kindled by God.
Excerpted from Smith Wigglesworth Devotional by Smith Wigglesworth, © 1999 by Whitaker House. Published by Whitaker House, New Kensington, PA. Used with permission. All rights reserved. www.whitakerhouse.com.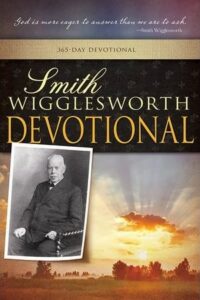 Smith Wigglesworth Devotional: 365 Day Devotional
By Whitaker House
Smith Wigglesworth was a man who took God at his word, and God used his faith as a model for others. Explore these daily truths from Scripture and the writings of the Apostle of Faith, and you'll quench your spiritual thirst, conquer defeating fears, be an effective soul winner, and see impossibilities turn into realities. 558 pages.
More Daily Devotions for December 12
Streams in the Desert by Mrs. Charles E. Cowman
Morning & Evening by Charles Spurgeon