Wigglesworth Devotional for August 7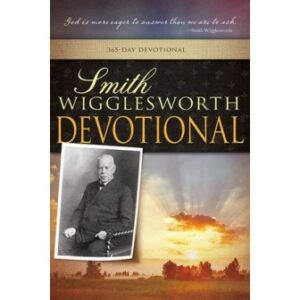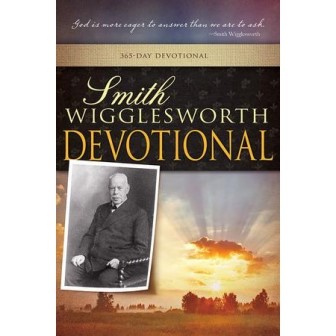 August 7
Pass It On
Go therefore and make disciples of all the nations, baptizing them in the name of the Father and of the Son and of the Holy Spirit, teaching them to observe all things that I have commanded you; and lo, I am with you always, even to the end of the age.
—Matthew 28:19
Scripture reading: Acts 22:1-16
As it was only out of the brokenness of Paul's life that blessing came forth, so it is out of the emptiness, brokenness, and yieldedness of our lives that God can bring forth all His glories through us to others. As someone once said, "Unless we pass on what we receive, we will lose it." If we didn't lose it, it would become stagnant.
Virtue is always manifested through blessings that you have passed on. Nothing will be of any importance to you except what you pass on to others. God wants us to be so in the order of the Spirit that when He breaks upon us the alabaster box of ointments, which represents the precious anointing that He has for every child of His, we will be filled with perfumes of holy incense for the sake of others. Then we may be poured out for others, others may receive the graces of the Spirit, and the entire church may be edified. The church will never know one dry day, but there will always be freshness and life that make all of our hearts burn together as we know that the Lord has talked with us once more.
We must have this inward burning desire for more of God. We must not be at any stationary point. We must always have the most powerful telescopes, looking at and hurrying toward what God has called us to, so that He may perfect that forever.
In these days, God has for us a blessed inheritance, so that we should no longer be barren or unfruitful, but rather be filled with all fullness, increasing with all increasings, having a measureless measure of the might of the Spirit in the inner man, so that we are always like a great river that presses on and heals everything that it touches. Oh, let it be so today!
Thought for today: We must be hungry, always ready for every touch of God.
Excerpted from Smith Wigglesworth Devotional by Smith Wigglesworth, © 1999 by Whitaker House. Published by Whitaker House, New Kensington, PA. Used with permission. All rights reserved. www.whitakerhouse.com.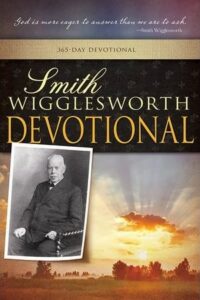 Smith Wigglesworth Devotional: 365 Day Devotional
By Whitaker House
Smith Wigglesworth was a man who took God at his word, and God used his faith as a model for others. Explore these daily truths from Scripture and the writings of the Apostle of Faith, and you'll quench your spiritual thirst, conquer defeating fears, be an effective soul winner, and see impossibilities turn into realities. 558 pages.
More Daily Devotions for August 7
Streams in the Desert by Mrs. Charles E. Cowman
Morning & Evening by Charles Spurgeon