Wigglesworth Devotional for August 5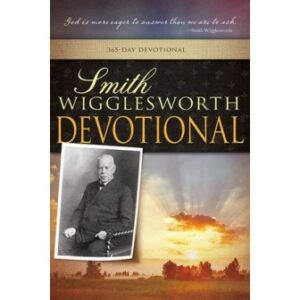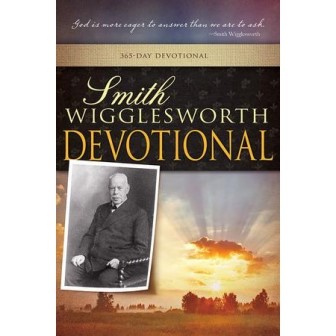 August 5
Filled with Life
Let no one despise your youth, but be an example to the believers in word, in conduct, in love, in spirit, in faith, in purity.
—1 Timothy 4:12
Scripture reading: Psalm 148
The Holy Spirit fell upon a young man outside a church. He went into the church, where they were all very sedate. If anything were to move in that church out of the ordinary, it would have been extraordinary! This young man, with his fullness of life and zeal for the Master, started shouting and praising the Lord, manifesting the joy of the Lord; he disturbed the old saints.
In this church, an old man was reading the Psalms quietly one day. It touched the young Spirit-filled man who was sitting behind him. And the young man shouted, "Glory!" Said the old man, "Do you call that religion?"
The father of the young man was one of the deacons of the church. The other deacons gathered around him and said, "You must talk to your boy and make him understand that he has to wait until he is established before he manifests those things." So the father had a long talk with the boy and told him what the deacons had said. "You know," he said, "I must respect the deacons, and they have told me they won't put up with your enthusiasm. You have to wait until you are established."
As they neared their home, their horse made a sudden and complete stop. The father tried to make it go forward or backward, but the horse would not move for anything.
"What is up with the horse?" asked the father of the boy. "Father," replied the boy, "this horse has gotten established."
I pray that we will not get established in that way. God, loose us from these critical, long-faced, poisoned countenances, which haven't seen daylight for many days. Deliver us from acting in such a terrible way. We must have the reality of supernatural quickening until we are sane and active and not in any way dormant, but filled with life, God working in us mightily by His Spirit.
Thought for today: May the Lord save Pentecost from going to dry rot.
Excerpted from Smith Wigglesworth Devotional by Smith Wigglesworth, © 1999 by Whitaker House. Published by Whitaker House, New Kensington, PA. Used with permission. All rights reserved. www.whitakerhouse.com.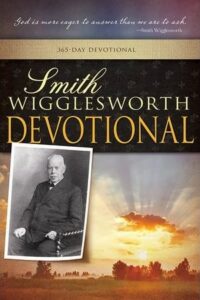 Smith Wigglesworth Devotional: 365 Day Devotional
By Whitaker House
Smith Wigglesworth was a man who took God at his word, and God used his faith as a model for others. Explore these daily truths from Scripture and the writings of the Apostle of Faith, and you'll quench your spiritual thirst, conquer defeating fears, be an effective soul winner, and see impossibilities turn into realities. 558 pages.
More Daily Devotions for August 5
Streams in the Desert by Mrs. Charles E. Cowman
Morning & Evening by Charles Spurgeon