Wigglesworth Devotional for August 4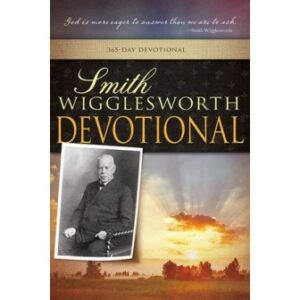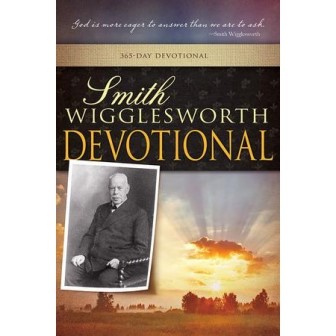 August 4
Do Not Give Offense
I myself always strive to have a conscience without offense toward God and men.
—Acts 24:16
Scripture reading: Matthew 18:3-18
If ten people could have saved Sodom and Gomorrah, ten holy people in a church can hold the power of the Spirit until light reigns. We do not want to seek to save ourselves; on the contrary, we want to lose ourselves so that we may save the church (Matt. 16:25). You cannot stop distresses from coming; they will come, and offenses will come. But woe to those who cause offenses (Matt. 18:7). See that you do not cause offense. Live on a higher plane. See that your tongue does not speak evil of others.
Have you ever fully seen the picture presented in the twenty sixth chapter of Matthew? Jesus said, "One of you will betray Me" (v. 21). The disciples asked, "Lord, is it I?" (v. 22). Every one of them was so conscious of his human weaknesses that not a single one of them could say that it would not be he.
How long do you think Jesus had known who would betray Him? Jesus had been with them, feeding them, walking up and down with them, and He had never told any of them that Judas would be His betrayer. Those who follow Jesus should be so sober and sensitive that they would not speak against someone else, whether the words are true or not.
If Jesus had told the disciples that Judas would one day betray Him, what would have been the result? Everyone would have been bitter against Judas. So He saved all His disciples from being bitter against Judas for three years.
What love! Can't you see that holy, divine Savior? If we saw Him clearly, every one of us would throw ourselves at His feet. If we had a crown worth millions of dollars, we would cast it at His feet and say, "You alone are worthy." O God, give us such a holy, intense, divine acquaintance with You that we would rather die than grieve You! O Jesus, we worship You! You are worthy!
Thought for today: Oh, for inward character that will make us say, "A thousand deaths rather than sinning once."
Excerpted from Smith Wigglesworth Devotional by Smith Wigglesworth, © 1999 by Whitaker House. Published by Whitaker House, New Kensington, PA. Used with permission. All rights reserved. www.whitakerhouse.com.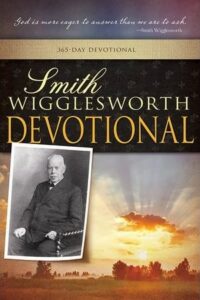 Smith Wigglesworth Devotional: 365 Day Devotional
By Whitaker House
Smith Wigglesworth was a man who took God at his word, and God used his faith as a model for others. Explore these daily truths from Scripture and the writings of the Apostle of Faith, and you'll quench your spiritual thirst, conquer defeating fears, be an effective soul winner, and see impossibilities turn into realities. 558 pages.
More Daily Devotions for August 4
Streams in the Desert by Mrs. Charles E. Cowman
Morning & Evening by Charles Spurgeon