Wigglesworth Devotional for August 3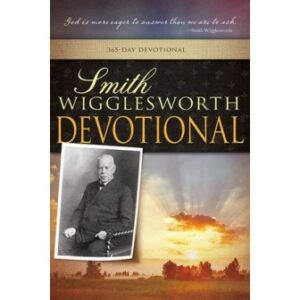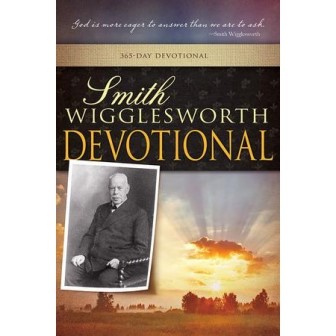 August 3
Possess Your Soul in Peace
May the Lord direct your hearts into the love of God and into the patience of Christ.
—2 Thessalonians 3:5
Scripture reading: 2 Thessalonians 1:3-12
I know I am writing to people who have many responsibilities in their churches. If the people see that you have lost your groundwork of peace, they know that you have gotten outside of the position of victory. You have to possess your soul in peace.
Strange things will happen in the church. All circumstances will appear to be against the church, and you will feel that the Enemy is busy. At that time, possess your soul in peace. Let the people know that you are acquainted with One "who, when He was reviled, did not revile in return" (1 Pet. 2:23).
Possess patience to such an extent that you can suffer anything for the church, for your friends, for your neighbors, or for anyone. Remember this: we build character in others as our character is built. As we are pure in our thoughts, are tender and gracious to other people, and possess our souls in patience (Luke 21:19), then people have a great desire for our fellowship in the Holy Spirit.
Now, Jesus is an example to us along these lines. The people saw Him undisturbed. I love to think about Him. He helps me so much because He is the very essence of help. I pray to God that we may learn the lesson of how to keep ourselves so that the Spirit will blend us, making the harmony beautiful.
Get ready for that. Claim your rights to God's promises. Believe the Scriptures are for you. Believe that love covers you, that His life flows through you, that His life-giving Spirit lifts you. Let the peace that passes understanding (Phil. 4:7) be yours today.
Thought for today: Remember this: you never lose as much as when you lose your peace.
Excerpted from Smith Wigglesworth Devotional by Smith Wigglesworth, © 1999 by Whitaker House. Published by Whitaker House, New Kensington, PA. Used with permission. All rights reserved. www.whitakerhouse.com.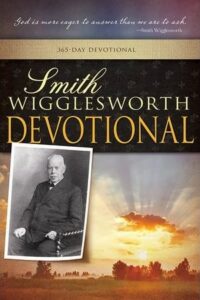 Smith Wigglesworth Devotional: 365 Day Devotional
By Whitaker House
Smith Wigglesworth was a man who took God at his word, and God used his faith as a model for others. Explore these daily truths from Scripture and the writings of the Apostle of Faith, and you'll quench your spiritual thirst, conquer defeating fears, be an effective soul winner, and see impossibilities turn into realities. 558 pages.
More Daily Devotions for August 3
Streams in the Desert by Mrs. Charles E. Cowman
Morning & Evening by Charles Spurgeon