Wigglesworth Devotional for August 29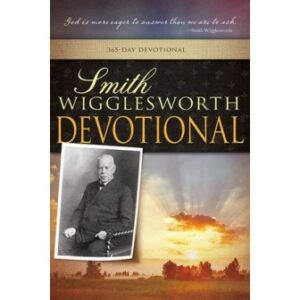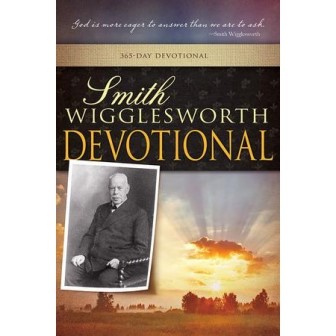 August 29
A Powerful Anointing
God anointed Jesus…with the Holy Spirit and with power.
—Acts 10:38
Scripture reading: Acts 10:24-48
Suppose that all around me are people with needs: a woman is dying; a man has lost all the powers of his faculties; another person is apparently dying. Here they are. I see the great need, and I drop down on my knees and cry. Yet in doing so, I miss it all.
God does not want me to cry. God does not want me to labor. God does not want me to anguish and to be filled with anxiety and a sorrowful spirit. What does He want me to do? Only believe. After you have received, only believe. Come to the authority of it; dare to believe. Say, "I will do it!"
So the baptism of the Holy Spirit says to me, "You have an anointing" (1 John 2:20). The anointing has come; the anointing remains; the anointing is with us. But what if you have not lived in the place in which the unction, the anointing, can be increased? Then the Spirit is grieved; then you are not moved. You are like one who is dead. You feel that all the joy is gone.
What is the matter? There is something between you and the Holy One; you are not clean, not pure, not desirous of Him alone. Something else has come in the way. Then the Spirit is grieved, and you have lost the unction.
Is the Unctioner still there? Yes. When He comes in, He comes to remain. He will either be grieved, full of groaning and travail, or He will be there to lift you above the powers of darkness, transform you by His power, and take you to a place where you may be fully equipped.
Many people lose all potential positions of attainment because they fail to understand this:
But the anointing which you have received from Him abides in you, and you do not need that anyone teach you; but as the same anointing teaches you concerning all things, and is true, and is not a lie, and just as it has taught you, you will abide in Him. (1 John 2:27)
What "anointing" is referred to here? The same anointing from God that anointed Jesus is with you, "and you do not need that anyone teach you." The same anointing will teach you all things.
O lovely Jesus! Blessed Incarnation of holy display! Thank God for the Trinity displayed in our hearts today. Thank God for this glorious open way. Thank God for life all along the way. Praise God for hope that we may all be changed today. Hallelujah!
Peace, peace, sweet peace,
Coming down from the Father above,
Peace, peace, wonderful peace,
Sweet peace, the gift of God's love.
This is the very position and presence that will bring everybody into a fullness.
Thought for today: Thank God for darkness that is turning into day.
Excerpted from Smith Wigglesworth Devotional by Smith Wigglesworth, © 1999 by Whitaker House. Published by Whitaker House, New Kensington, PA. Used with permission. All rights reserved. www.whitakerhouse.com.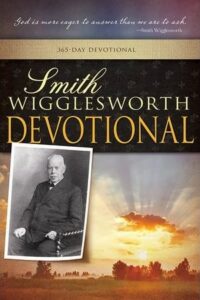 Smith Wigglesworth Devotional: 365 Day Devotional
By Whitaker House
Smith Wigglesworth was a man who took God at his word, and God used his faith as a model for others. Explore these daily truths from Scripture and the writings of the Apostle of Faith, and you'll quench your spiritual thirst, conquer defeating fears, be an effective soul winner, and see impossibilities turn into realities. 558 pages.
More Daily Devotions for August 29
Streams in the Desert by Mrs. Charles E. Cowman
Morning & Evening by Charles Spurgeon