Wigglesworth Devotional for August 28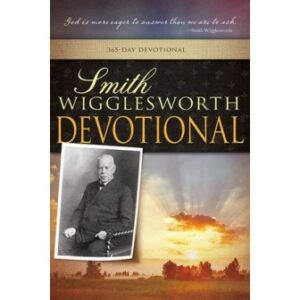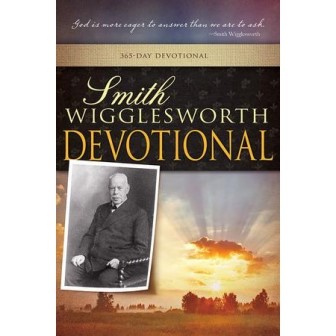 August 28
You Have an Anointing
But you have an anointing from the Holy One.
—1 John 2:20
Scripture reading: 1 John 2:15-29
Another of the roles of the Holy Spirit that is necessary for today we find in John 14:26:
But the Comforter, which is the Holy [Spirit], whom the Father will send in my name, he shall teach you all things, and bring all things to your remembrance, whatsoever I have said unto you. (KJV)
Jesus said something very similar in a later chapter: "He will take of what is Mine and declare [reveal] it to you" (John 16:14). Everything that has been revealed to you was first taken. So, first, the Holy Spirit takes of what is Christ's and reveals it to you. Then you come to the place where you need another touch. What is it? In the necessity of your ministry, He will bring to your remembrance everything that you need in your ministry. That is an important thing for preachers. God will give us His Word, and if there is anything special we need, He will bring that to our memories, too. The Holy Spirit comes to bring the Word to our remembrance.
I will throw this word out to you as a help for future reflection: "You shall receive power" (Acts 1:8). Oh, may God grant that we will not forget it!
What do I mean by that? Many people, instead of standing on the rock-solid word of faith and believing that they have received the baptism with its anointing and power, say, "Oh, if I could only feel that I have received it!"
Very often, your feelings are a place of discouragement. You have to get away from relying on human feelings or desires. Earthly desires are not God's desires. All thoughts of holiness, all thoughts of purity, all thoughts of power from the Holy Spirit are from above. Human thoughts are like clouds that belong to the earth. "[God's] thoughts are not [our] thoughts" (Isa. 55:8).
Thought for today: Your feelings rob you of your greatest place of anointing.
Excerpted from Smith Wigglesworth Devotional by Smith Wigglesworth, © 1999 by Whitaker House. Published by Whitaker House, New Kensington, PA. Used with permission. All rights reserved. www.whitakerhouse.com.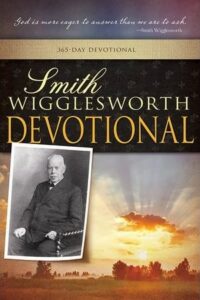 Smith Wigglesworth Devotional: 365 Day Devotional
By Whitaker House
Smith Wigglesworth was a man who took God at his word, and God used his faith as a model for others. Explore these daily truths from Scripture and the writings of the Apostle of Faith, and you'll quench your spiritual thirst, conquer defeating fears, be an effective soul winner, and see impossibilities turn into realities. 558 pages.
More Daily Devotions for August 28
Streams in the Desert by Mrs. Charles E. Cowman
Morning & Evening by Charles Spurgeon