Wigglesworth Devotional for August 27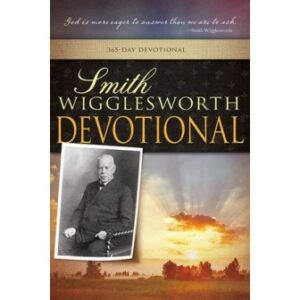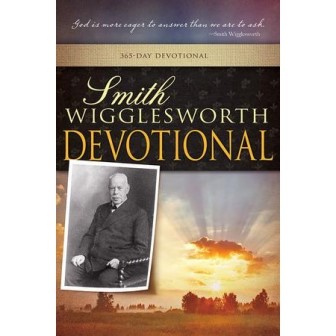 August 27
Controlled by the Holy Spirit
No man can tame the tongue.
—James 3:8
Scripture reading: Psalm 19
When the Holy Spirit begins, He tames the whole body until the tongue, moved by the power of the Spirit, says things exactly as the Lord would be delighted for them to be said.
The Holy Spirit is the Comforter; the Holy Spirit takes the necessary words at the right time and gives them to you. After the Holy Spirit takes charge of you, He is the Comforter who brings thoughts and language to your life, and it is amazing.
If we get to the place where we take no thought for ourselves, then God takes thought for us; but as long as we are taking thought for ourselves, we are somewhat hindered in this divine order with God. Taking no thought for yourself, no desire for your human self, not seeking anything for your human condition but that God will be glorified in your body and spirit and that He will be the chief Worker on every line — this is divine appointment. This is holy order.
There is a holy order. There are sects today that call themselves "holy orders," but the only holy order is where God has so permeated your nature that the Trinity comes and blends perfectly with your human nature. Where the human nature could not help itself, God turned the captivity of the wheels of nature and poured in His divine power until the nature itself became divine property.
Thought for today: I must never, under any circumstances, as long as I live, take advantage of God or Jesus or the Holy Spirit. I have to be subservient to the power of God.
Excerpted from Smith Wigglesworth Devotional by Smith Wigglesworth, © 1999 by Whitaker House. Published by Whitaker House, New Kensington, PA. Used with permission. All rights reserved. www.whitakerhouse.com.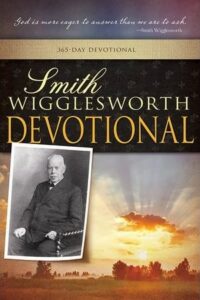 Smith Wigglesworth Devotional: 365 Day Devotional
By Whitaker House
Smith Wigglesworth was a man who took God at his word, and God used his faith as a model for others. Explore these daily truths from Scripture and the writings of the Apostle of Faith, and you'll quench your spiritual thirst, conquer defeating fears, be an effective soul winner, and see impossibilities turn into realities. 558 pages.
More Daily Devotions for August 27
Streams in the Desert by Mrs. Charles E. Cowman
Morning & Evening by Charles Spurgeon