Wigglesworth Devotional for August 26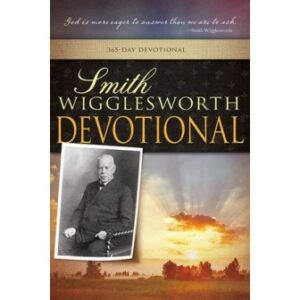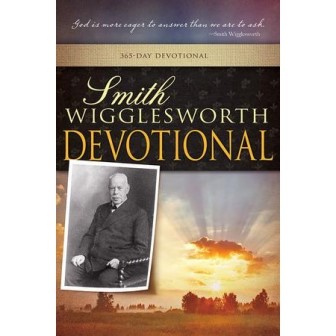 August 26
Overcoming Hindrances
They were all filled with the Holy Spirit and began to speak with other tongues.
—Acts 2:4
Scripture reading: Acts 2:1-41
Expect any manifestation of the Spirit when you are coming through into the baptism. As far as I am concerned, you can have the biggest time on earth; you can scream as much as you like. Yet some people are wary of how they will react.
A woman in Switzerland came to me after I had helped her and asked to speak to me further. "Now that I feel I am healed," she said, "and that terrible carnal passion that has bound and hindered me is gone, I feel that I have a new mind. I believe I would like to receive the Holy Spirit, but when I hear these people screaming, I feel like running away."
After that, we were at another meeting in Switzerland where a large hotel was joined to the building. At the close of one of the morning services, the power of God fell — that is the only way I can describe it, the power of God fell. This poor, timid creature who couldn't bear to hear anybody scream, screamed so loud that all the waiters in this big hotel came out with their aprons on and with their trays to see what was up. Nothing was especially up. Something had come down, and it had so altered the situation that this woman could stand anything after that.
When God begins dealing with you on the baptism, He begins on this line: He starts with the things that are the most difficult. He starts with your fear; He starts with your human nature. He puts the fear away; He gets the human nature out of the way. And just as you dissolve, just as the power of the Spirit brings a dissolving to your human nature, in the same act the Holy Spirit flows into the place where you are being dissolved, and you are quickened just where you come into death.
Thought for today: As you die — naturally, humanly, carnally, selfishly — to every evil thing, the new life, the Holy Spirit, floods the whole condition until you become transformed.
Excerpted from Smith Wigglesworth Devotional by Smith Wigglesworth, © 1999 by Whitaker House. Published by Whitaker House, New Kensington, PA. Used with permission. All rights reserved. www.whitakerhouse.com.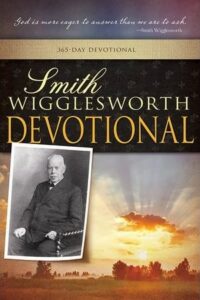 Smith Wigglesworth Devotional: 365 Day Devotional
By Whitaker House
Smith Wigglesworth was a man who took God at his word, and God used his faith as a model for others. Explore these daily truths from Scripture and the writings of the Apostle of Faith, and you'll quench your spiritual thirst, conquer defeating fears, be an effective soul winner, and see impossibilities turn into realities. 558 pages.
More Daily Devotions for August 26
Streams in the Desert by Mrs. Charles E. Cowman
Morning & Evening by Charles Spurgeon