Wigglesworth Devotional for August 22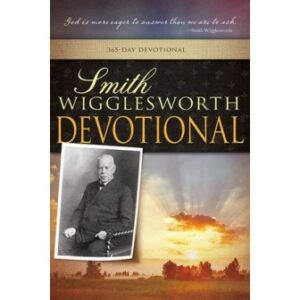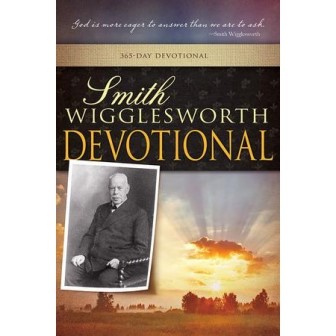 August 22
Greater Works
He who believes in Me, the works that I do he will do also; and greater works than these he will do, because I go to My Father.
—John 14:12
Scripture reading: John 14:1-14
Why was Jesus' perspective so full? Because Jesus saw great potential in the disciples. He knew He had the material that would bring out what would prove to be a real satisfaction to the world — to heaven and to the world. The glorified, trained, wonderfully modified, and then again glorified positions of these fishermen were surely ideal places in which to be.
What were the disciples? For one thing, they were unlearned. However, God taught them. It is far better to have the learning of the Spirit than anything else. They were ignorant; He enlarged them. They were beside themselves because they had been touched with the divine life. If the Most High God touches you, you will be beside yourself. As long as you hold your own, the natural and the spiritual will be mixed; but if you ever jump over the lines by the power of the new creation, you will find He has gotten a hold of you.
Divine wisdom will never make you foolish. Divine wisdom will give you a sound mind; divine wisdom will give you a touch of divine nature. Divine life is full of divine appointment and equipping, and you cannot be filled with the power of God without a manifestation. It is my prayer that we would understand that to be filled with the Holy Spirit is to be filled with manifestation, the glory of the Lord being in the midst of us, manifesting His divine power.
Jesus knew that these people He had before Him were going to do greater things than He had done. How could they do them? None of us is able; none of us is capable. But as we believe in Him, we can do greater works because He is in heaven interceding for us.
Thought for today: Our incapability has to be clothed with His divine ability, and our helplessness has to be filled with His power of helpfulness.
Excerpted from Smith Wigglesworth Devotional by Smith Wigglesworth, © 1999 by Whitaker House. Published by Whitaker House, New Kensington, PA. Used with permission. All rights reserved. www.whitakerhouse.com.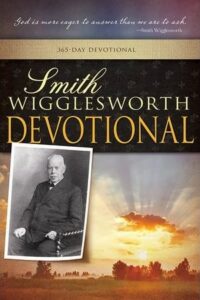 Smith Wigglesworth Devotional: 365 Day Devotional
By Whitaker House
Smith Wigglesworth was a man who took God at his word, and God used his faith as a model for others. Explore these daily truths from Scripture and the writings of the Apostle of Faith, and you'll quench your spiritual thirst, conquer defeating fears, be an effective soul winner, and see impossibilities turn into realities. 558 pages.
More Daily Devotions for August 22
Streams in the Desert by Mrs. Charles E. Cowman
Morning & Evening by Charles Spurgeon