Wigglesworth Devotional for August 21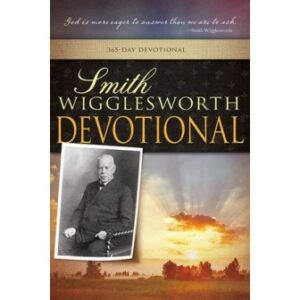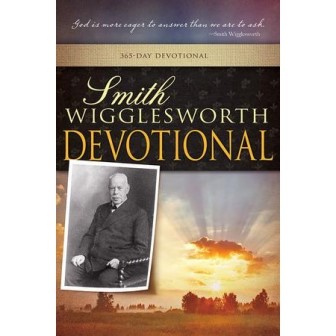 August 21
The Hope of Glory
We have access by faith into this grace in which we stand, and rejoice in hope of the glory of God.
—Romans 5:2
Scripture reading: John 7
You must know where you are going. The great, mighty masterpiece of all is the great plan of the Rapture. It is the hope of glory, divine life, the peace of God, and the enrichment of the soul. It is "poured out in our hearts by the Holy Spirit" (Rom. 5:5).
The Holy Spirit is the manifestation of God's Son. He is so uniquely divine that He has the power to overcome. His power is pure. His power must not cease to develop. The Holy Spirit is there to create development and to help us progress in our faith as the Lord would have us to.
We are saved by His life. Now that we have received salvation, He wants to open our eyes to understand what Christ really did for us. "In due time" (v. 6), when there was no other to save us, when there was no hope, when the law had failed, Christ took our place, delivered us from all the powers of human weaknesses and failure, and so came to us in our sins. He reached out to us in love "while we were still sinners" (v. 8). At just the right moment, He died for us and delivered us from the power of the Devil, delivered us from death, delivered us from sin, delivered us from the grave, and gave us a hope of immortality through His life. We are saved by His life.
Jesus is eternal. He has the power to impart eternal gifts. He has delivered us from the curse of the law and set us free. Who loves the Gospel as much as those who have been saved? What is the Gospel? It is "the power of God to salvation" (Rom. 1:16). It has the power to bring immortality and life. Through His life in us, we are delivered from all things and are being prepared for the glorious hope of the coming of the Lord. That is why we sing, "He arose! He arose! Hallelujah, Christ arose!"
Thought for today: Everything in the Father's house is ours, but it will come only through obedience.
Excerpted from Smith Wigglesworth Devotional by Smith Wigglesworth, © 1999 by Whitaker House. Published by Whitaker House, New Kensington, PA. Used with permission. All rights reserved. www.whitakerhouse.com.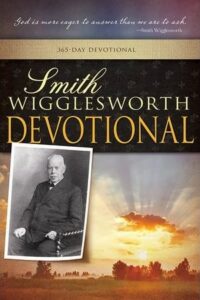 Smith Wigglesworth Devotional: 365 Day Devotional
By Whitaker House
Smith Wigglesworth was a man who took God at his word, and God used his faith as a model for others. Explore these daily truths from Scripture and the writings of the Apostle of Faith, and you'll quench your spiritual thirst, conquer defeating fears, be an effective soul winner, and see impossibilities turn into realities. 558 pages.
More Daily Devotions for August 21
Streams in the Desert by Mrs. Charles E. Cowman
Morning & Evening by Charles Spurgeon