Wigglesworth Devotional for August 20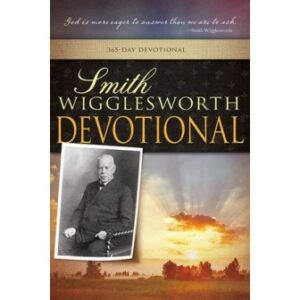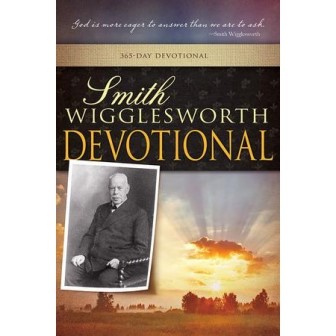 August 20
From Glory to Glory
But we all, with unveiled face, beholding as in a mirror the glory of the Lord, are being transformed into the same image from glory to glory, just as by the Spirit of the Lord.
—2 Corinthians 3:18
Scripture reading: Psalm 34
There are glories upon glories, and joys upon joys, exceeding joys and an abundance of joys, and a measureless measure. Beloved, when we get the Word so wonderfully into our hearts, it absolutely changes us in everything. As we feast on the Word of the Lord, eat and digest the truth, inwardly eat of Him, we are absolutely changed every day from one state of grace to another.
Look into the perfect mirror of the face of the Lord, and you will be changed "from glory to glory." You will never find anything else except the Word of God to take you there. So you cannot afford to put aside the Word.
I implore you, beloved, that you do not come short in your own lives of any of these blessed teachings we have been sharing. These grand truths of the Word of God must be your testimony, must be your life, must be your pattern. You must be in the Word; in fact, you are of the Word. God says to you by the Spirit that "you are an epistle of Christ" (2 Cor. 3:3). Let us see to it that we put off everything so that by the grace of God we may put on everything.
Where there is a standard that hasn't been reached in your life, God, in His grace, by His mercy and your yieldedness, can equip you for that place. He can prepare you for that place that you can never be prepared for except by a broken heart and a contrite spirit, except by yielding to the will of God. If you will come with a whole heart to the throne of grace, God will meet you and build you on His spiritual plane. Amen. Praise the Lord!
Thought for today: Give Him all; let Him have all: your heart's joy, your very life. Let Him have it. He is worthy. He is King of Kings. He is Lord of Lords. He is my Savior. He died to deliver me. He should have the crown.
Excerpted from Smith Wigglesworth Devotional by Smith Wigglesworth, © 1999 by Whitaker House. Published by Whitaker House, New Kensington, PA. Used with permission. All rights reserved. www.whitakerhouse.com.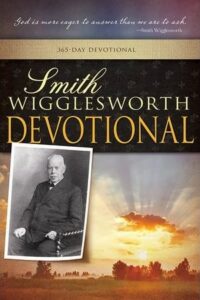 Smith Wigglesworth Devotional: 365 Day Devotional
By Whitaker House
Smith Wigglesworth was a man who took God at his word, and God used his faith as a model for others. Explore these daily truths from Scripture and the writings of the Apostle of Faith, and you'll quench your spiritual thirst, conquer defeating fears, be an effective soul winner, and see impossibilities turn into realities. 558 pages.
More Daily Devotions for August 20
Streams in the Desert by Mrs. Charles E. Cowman
Morning & Evening by Charles Spurgeon