Wigglesworth Devotional for August 16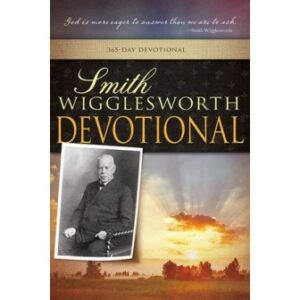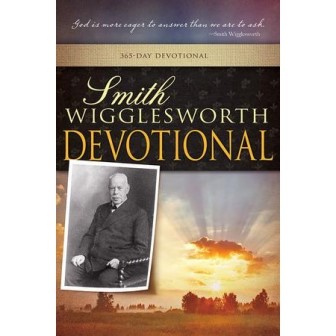 August 16
Delight to Do God's Will
How will the ministry of the Spirit not be more glorious?
—2 Corinthians 3:8
Scripture reading: 1 Peter 1:13-25
May the Lord help us to understand His word. I see the truth as it was brought to the Israelites in the law. Paul had something to glory in when he kept the law and was blameless, but he said he threw that to one side to win Him who is even greater than that (Phil. 3:8).
Now we come to the question: what is in the law that isn't glorious? Nothing. It was so glorious that Moses was filled with joy in the expectation of what it was. But what is ours in the excellence of glory? It is this: we live, we move, we reign over all things. It is not "Do, do, do"; it is "Will, will, will." I rejoice to do. It is no longer "Thou shalt not"; it is "I will." "I delight to do Your will, O my God" (Ps. 40:8). So the glory is far exceeding. And, beloved, in our hearts there is exceeding glory. Oh, the joy of this celestial touch!
Oh yes, the glory is exceeding. The glory is excellent. When Peter was describing that wonderful day on the Mount of Transfiguration, he said, "Such a voice came to Him [Christ] from the Excellent Glory" (2 Pet. 1:17). And so we are hearing from the Excellent Glory. It is so lovely.
If I were to say to you, "Whatever you do, you must try to exercise self-control in order to be holy," I would miss it. I would be altogether outside of His plan. But by the Holy Spirit, I take the words of the epistle that says, "Be holy" (1 Pet. 1:16). For when you lose your heart and Another takes your heart, and you lose your desires and He takes the desires, then you live in that sunshine of bliss that no mortal can ever touch.
Divine immortality swallows up all natural mortality. It is lovely to walk in the Spirit; then we will not fulfill any part of the law without the Spirit causing us to dwell in safety, rejoice inwardly, praise God reverently, and know that we are an increasing force of immortality swallowing up life. Hallelujah!
Thought for today: It is as easy as possible to be holy, but you can never be holy by trying to be.
Excerpted from Smith Wigglesworth Devotional by Smith Wigglesworth, © 1999 by Whitaker House. Published by Whitaker House, New Kensington, PA. Used with permission. All rights reserved. www.whitakerhouse.com.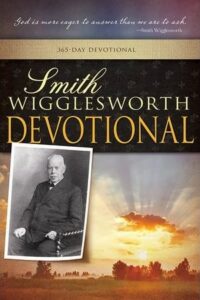 Smith Wigglesworth Devotional: 365 Day Devotional
By Whitaker House
Smith Wigglesworth was a man who took God at his word, and God used his faith as a model for others. Explore these daily truths from Scripture and the writings of the Apostle of Faith, and you'll quench your spiritual thirst, conquer defeating fears, be an effective soul winner, and see impossibilities turn into realities. 558 pages.
More Daily Devotions for August 16
Streams in the Desert by Mrs. Charles E. Cowman
Morning & Evening by Charles Spurgeon