Wigglesworth Devotional for August 15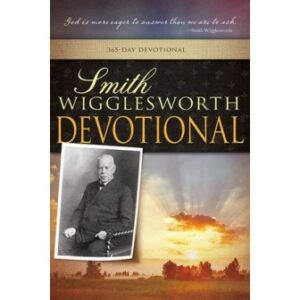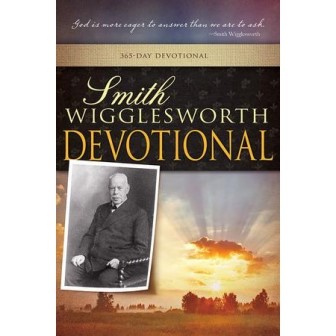 August 15
Living in the Spirit
The letter kills, but the Spirit gives life.
—2 Corinthians 3:6
Scripture reading: John 6:53-71
As I go on with God, He wants me to understand all His deep things. We cannot define, separate, or deeply investigate and unfold this holy plan of God unless we have the life of God, the thought of God, the Spirit of God, and the revelation of God. The Word of Truth is pure, spiritual, and divine. If you try to discern it without the help of the Spirit, you will end up with a limited, human understanding.
People who are spiritual can only be fed with spiritual food. We must see that we not only need the baptism of the Spirit, but we also need to come to a place where there is only the baptism of the Spirit left. In John's gospel, Jesus says He does not speak or act of Himself: "The words that I speak to you I do not speak on My own authority; but the Father who dwells in Me does the works" (John 14:10).
We must know that the baptism of the Spirit immerses us into an intensity of zeal, into a likeness to Jesus; it makes us into pure, liquid metal so hot for God that it travels like oil from vessel to vessel. This divine life of the Spirit will let us see that we have ceased, yet we have begun. We are at the end for a beginning.
God, help us to see that we may be filled with the letter without being filled with the Spirit. We may be filled with knowledge without having divine knowledge. And we may be filled with wonderful natural things and still remain natural men. But we cannot remain natural men in this truth that I am dealing with here. No one is able to walk this way unless he is in the Spirit. He must live in the Spirit, and he must realize all the time that he is growing in that same ideal of his Master, "in season and out of season" (2 Tim. 4:2), always beholding the face of the Master, Jesus (Matt. 18:10).
Thought for today: We can understand the Word of God only by the Spirit of God.
Excerpted from Smith Wigglesworth Devotional by Smith Wigglesworth, © 1999 by Whitaker House. Published by Whitaker House, New Kensington, PA. Used with permission. All rights reserved. www.whitakerhouse.com.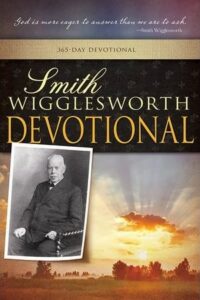 Smith Wigglesworth Devotional: 365 Day Devotional
By Whitaker House
Smith Wigglesworth was a man who took God at his word, and God used his faith as a model for others. Explore these daily truths from Scripture and the writings of the Apostle of Faith, and you'll quench your spiritual thirst, conquer defeating fears, be an effective soul winner, and see impossibilities turn into realities. 558 pages.
More Daily Devotions for August 15
Streams in the Desert by Mrs. Charles E. Cowman
Morning & Evening by Charles Spurgeon